AOT participated in CEO Meeting & Management Exchange at Munich Airport, Germany
[:en]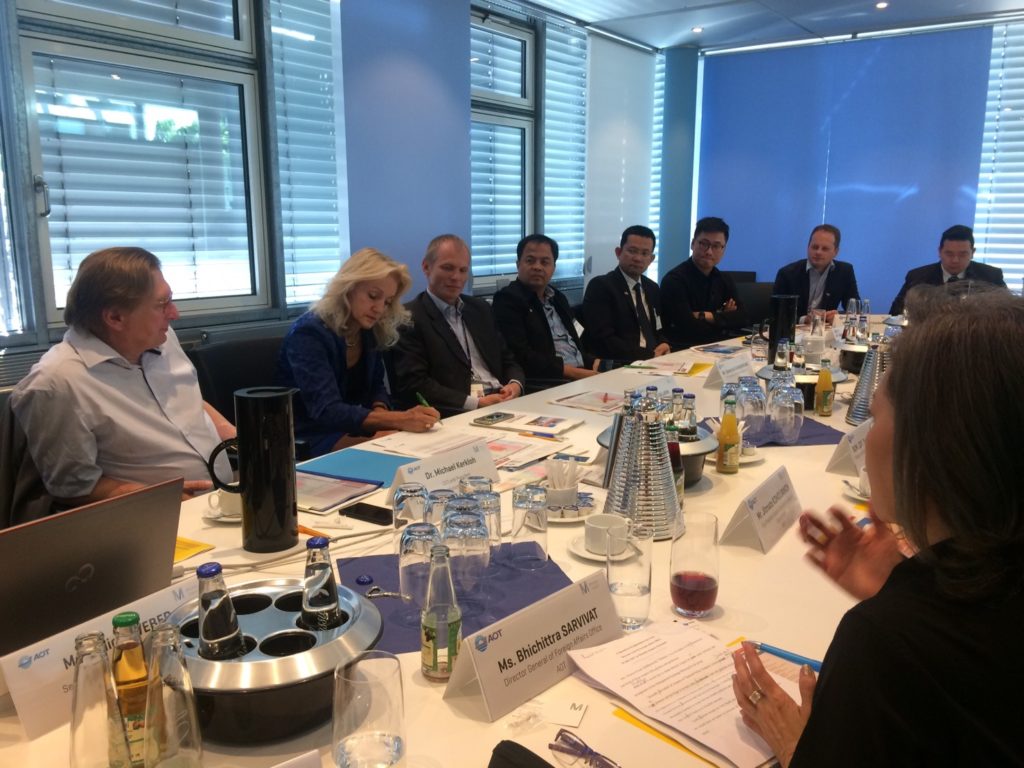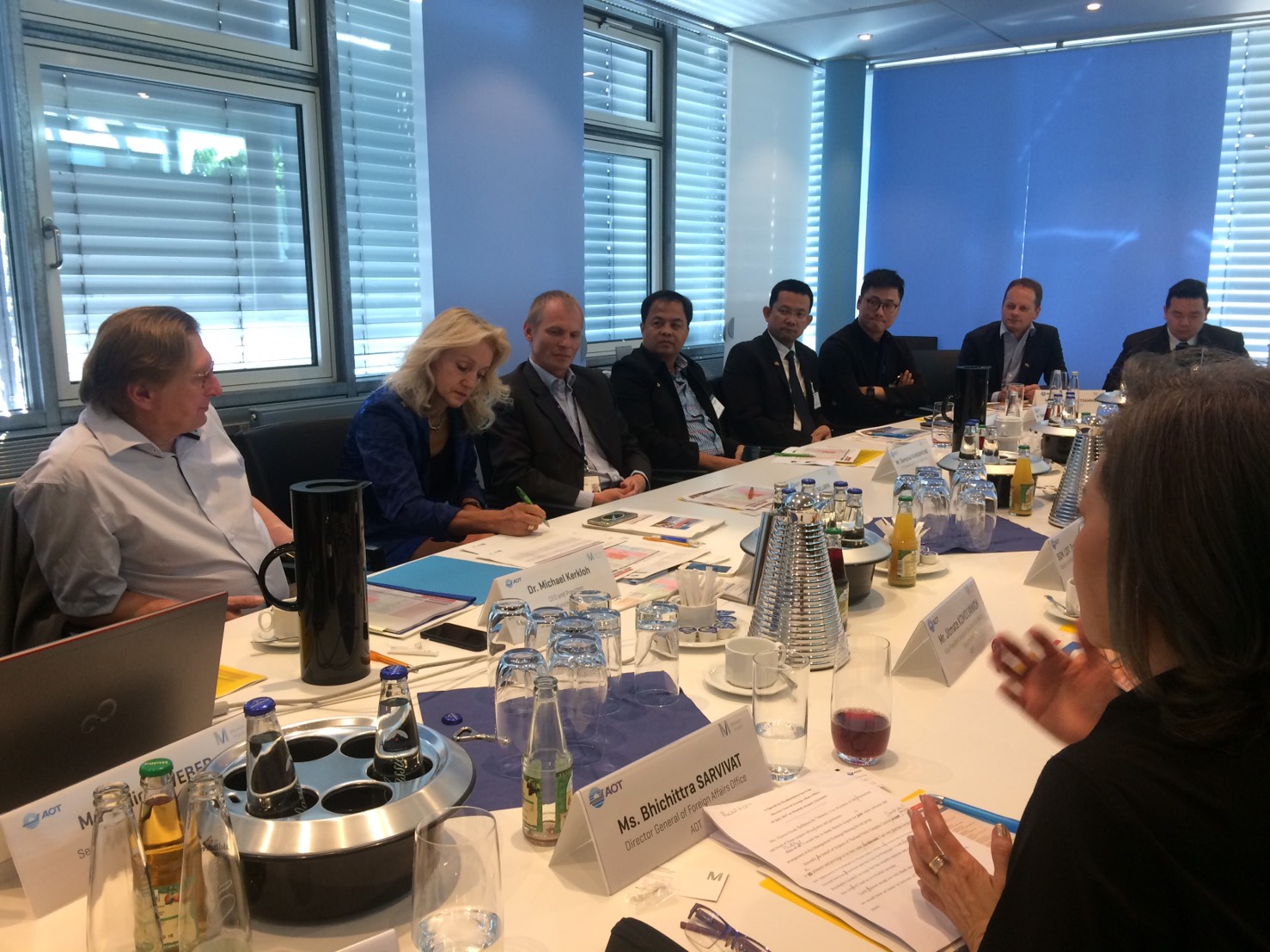 On 21 July 2017, Dr. Nitinai Sirismatthakarn, President of Airports of Thailand PLC. (AOT), Ms. Sasisubha Sukontasap, AOT Senior Executive Vice president (Corporate Strategy) and AOT Executives and staffs participated in the CEO Meeting & Management Exchange at Munich Airport (MUC), Federal Republic of Germany and were welcomed by Dr. Michael Kerkloh, CEO & President of Flughafen München GmbH (FMG). At the Meeting, the two companies exchanged the overview of their Future Development
projects, the activities under the Sister Airport Agreement (SAA) and mutually discussed about the establishment of "Certified Hub for Perishable Cargo" at Suvarnabhumi Airport (BKK).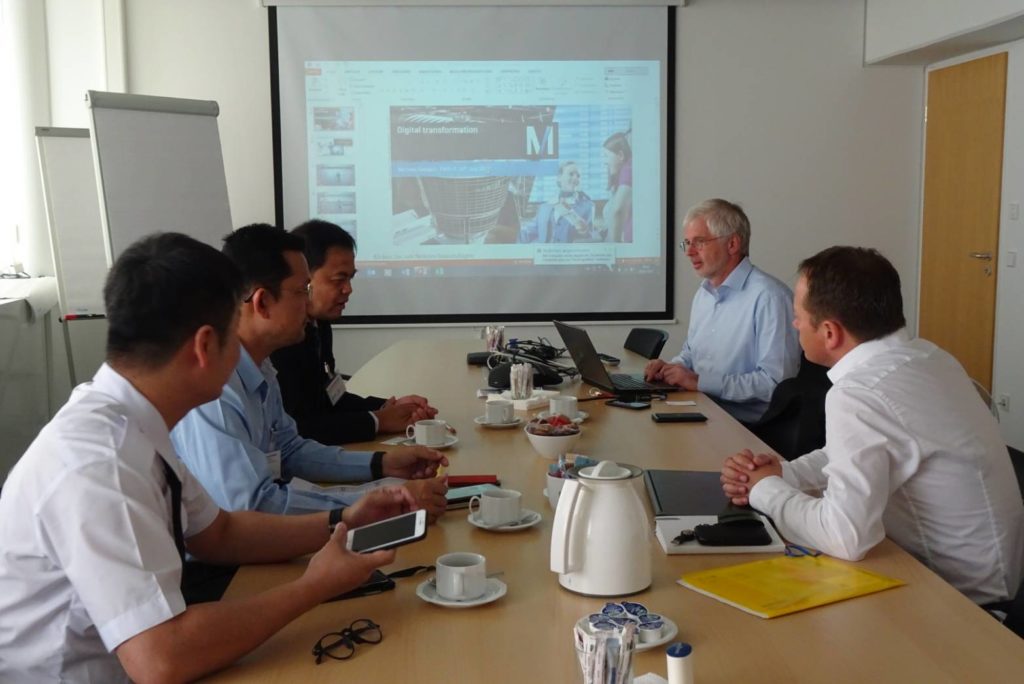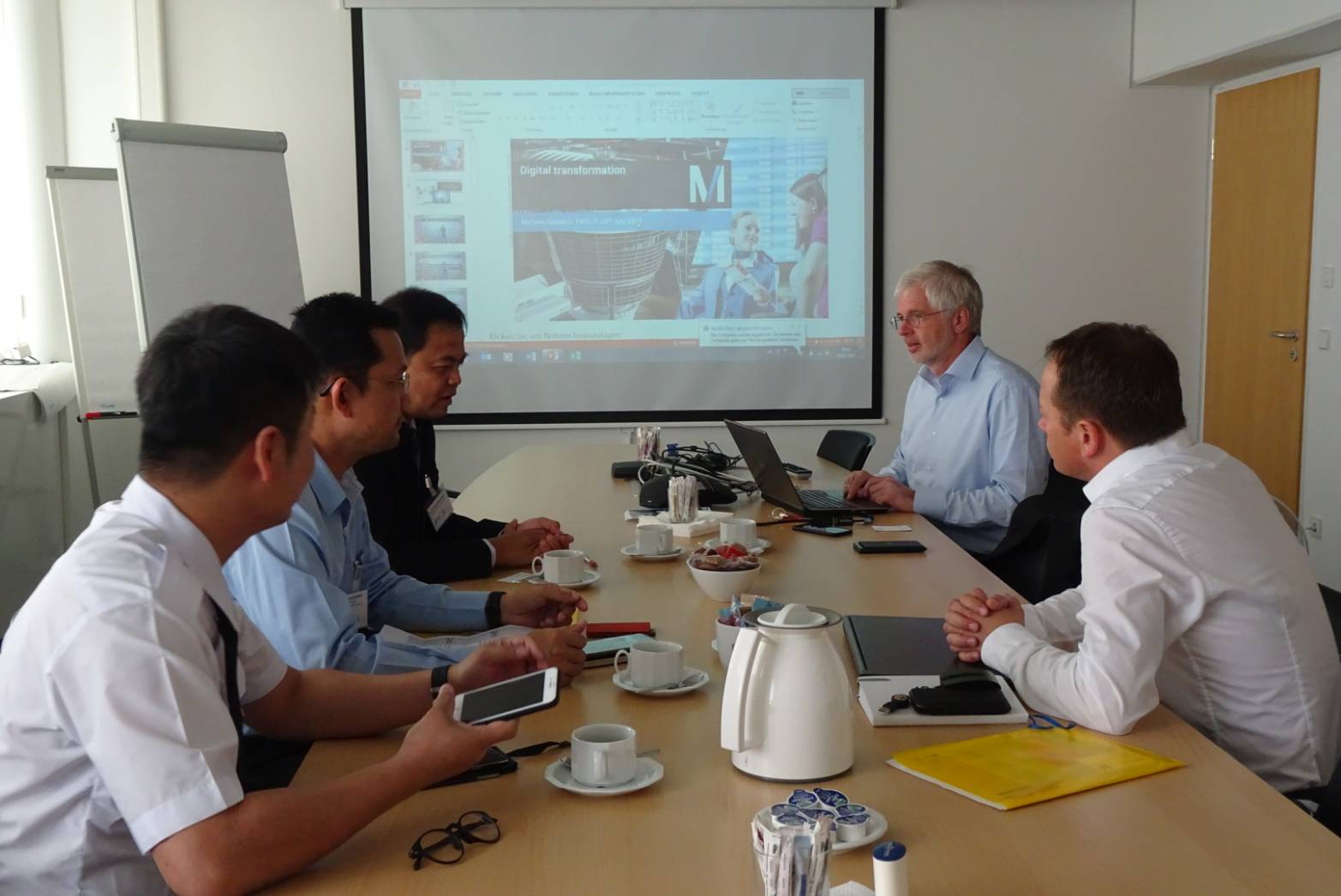 In addition, during 19-21 July 2017, AOT delegation also participated in the Management meeting to exchange the knowledge and information under the topics of Technology for Passenger and Ground Services, Facilities and Services for Passenger, Cargo Operations and Certified Hub for Perishable Goods. Moreover, Flughafen München GmbH (FMG) is one of the airport operators that has signed the SAA with AOT since 16 December 2009. MUC was named "Europe's First Five Stars Airport" and was ranked "The World's 4th Best Airport" from Skytrax.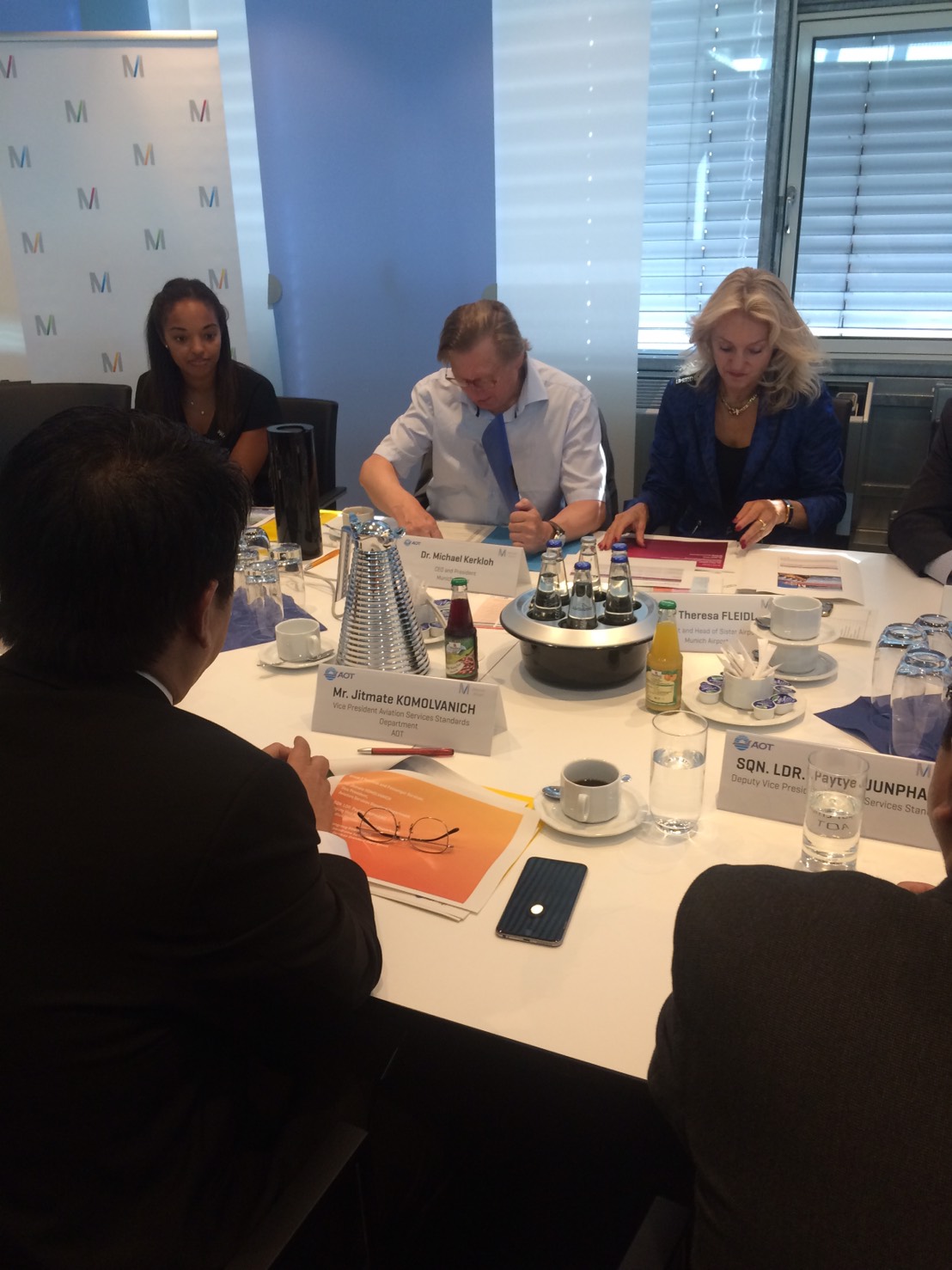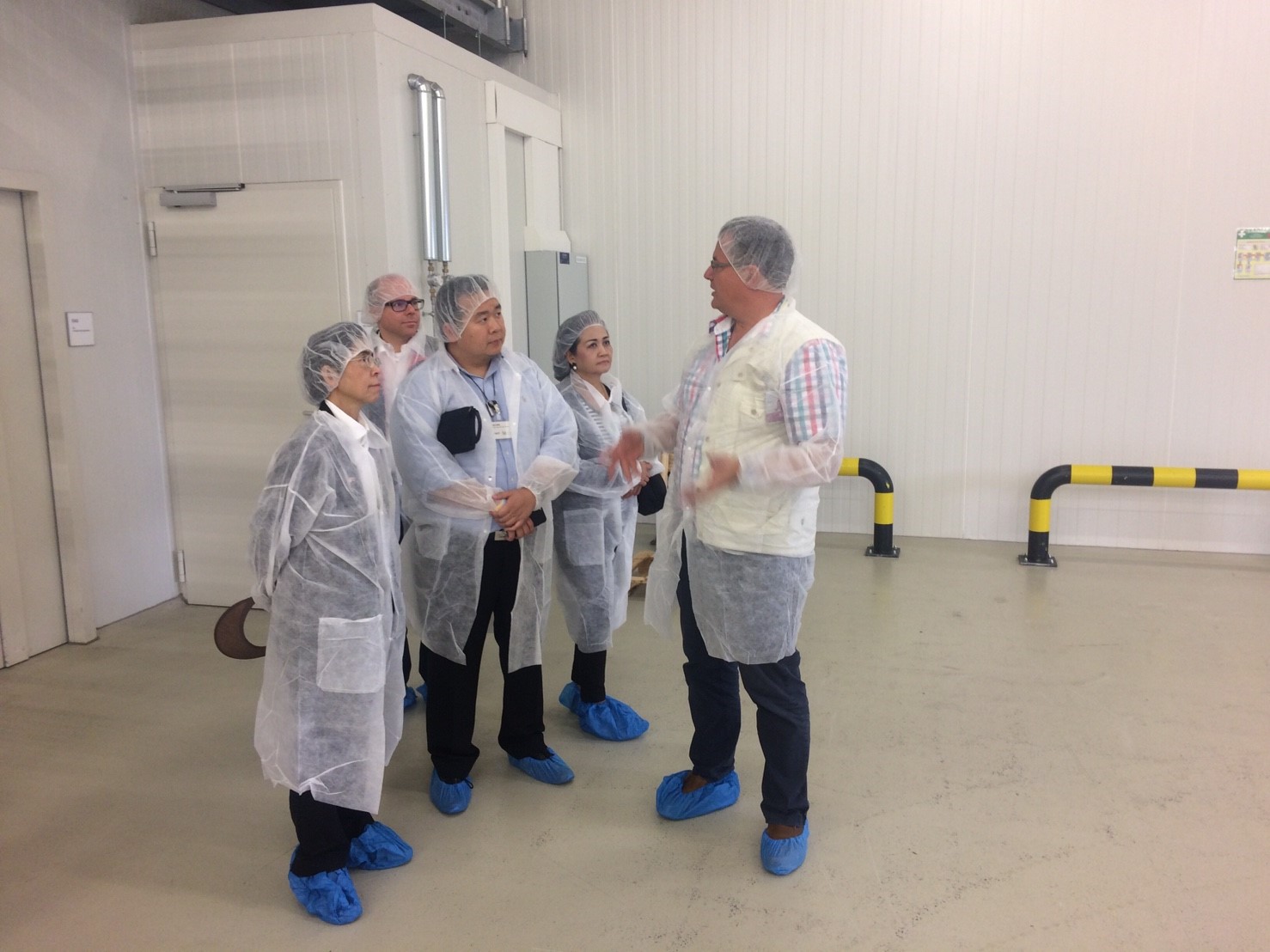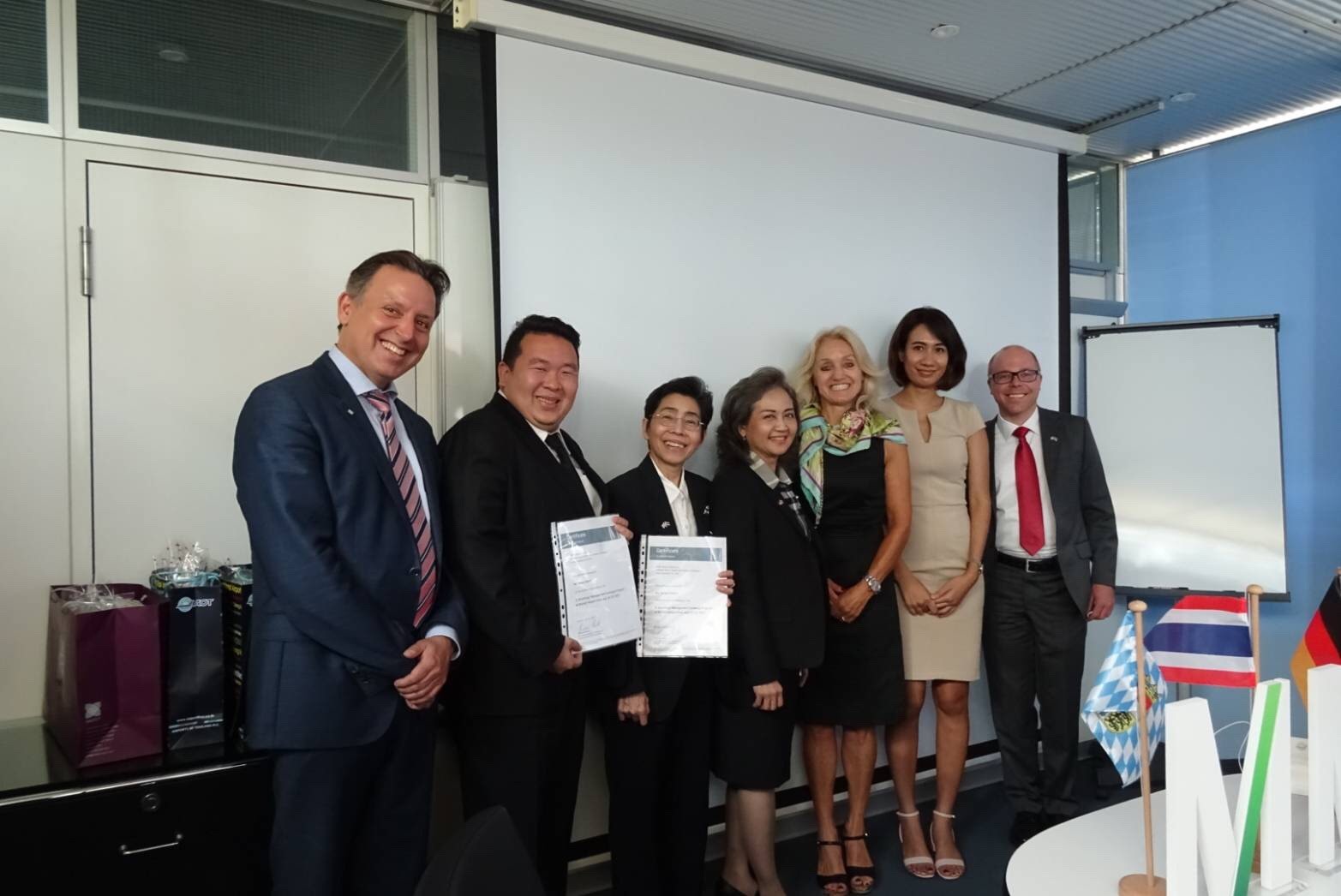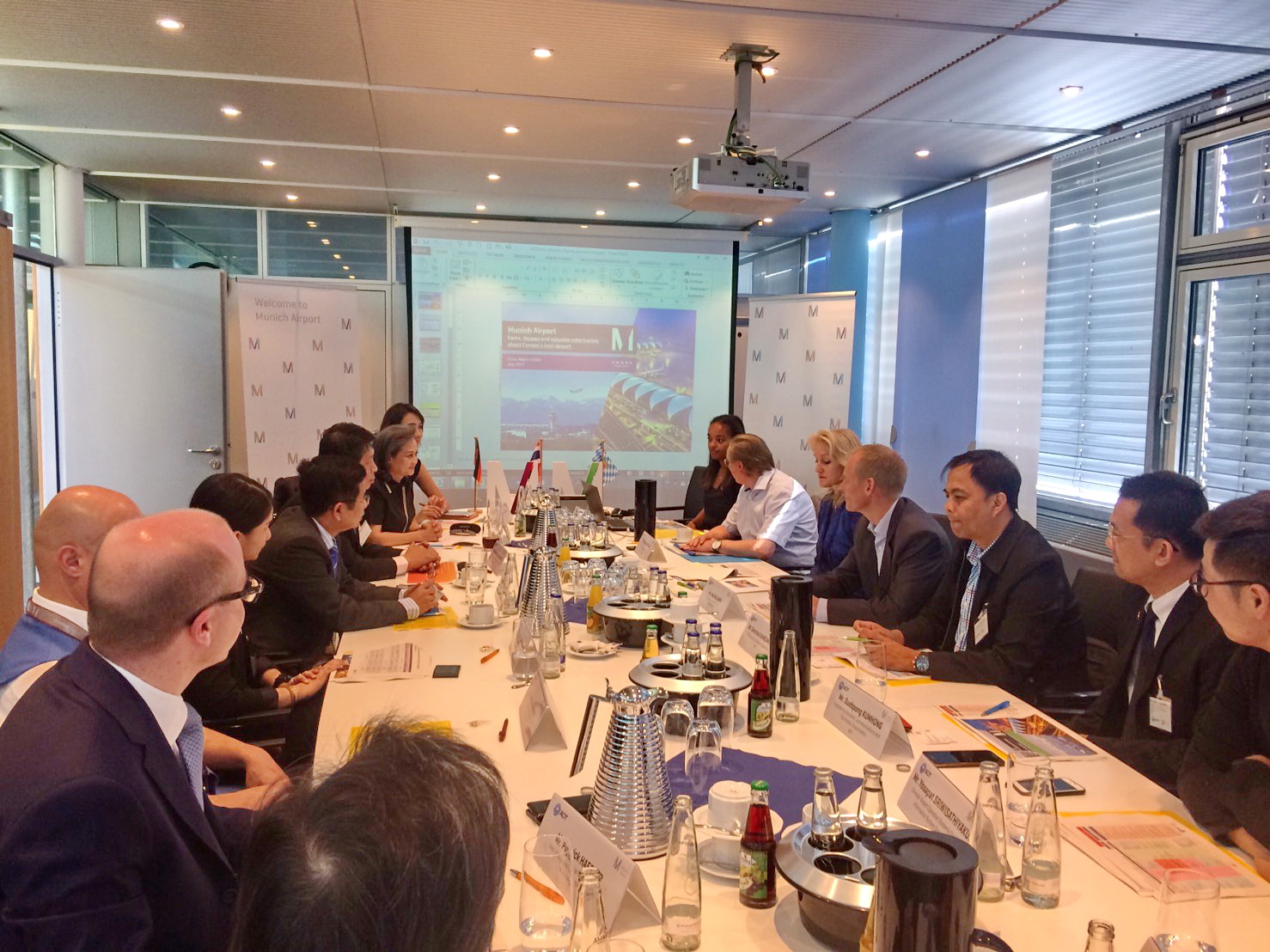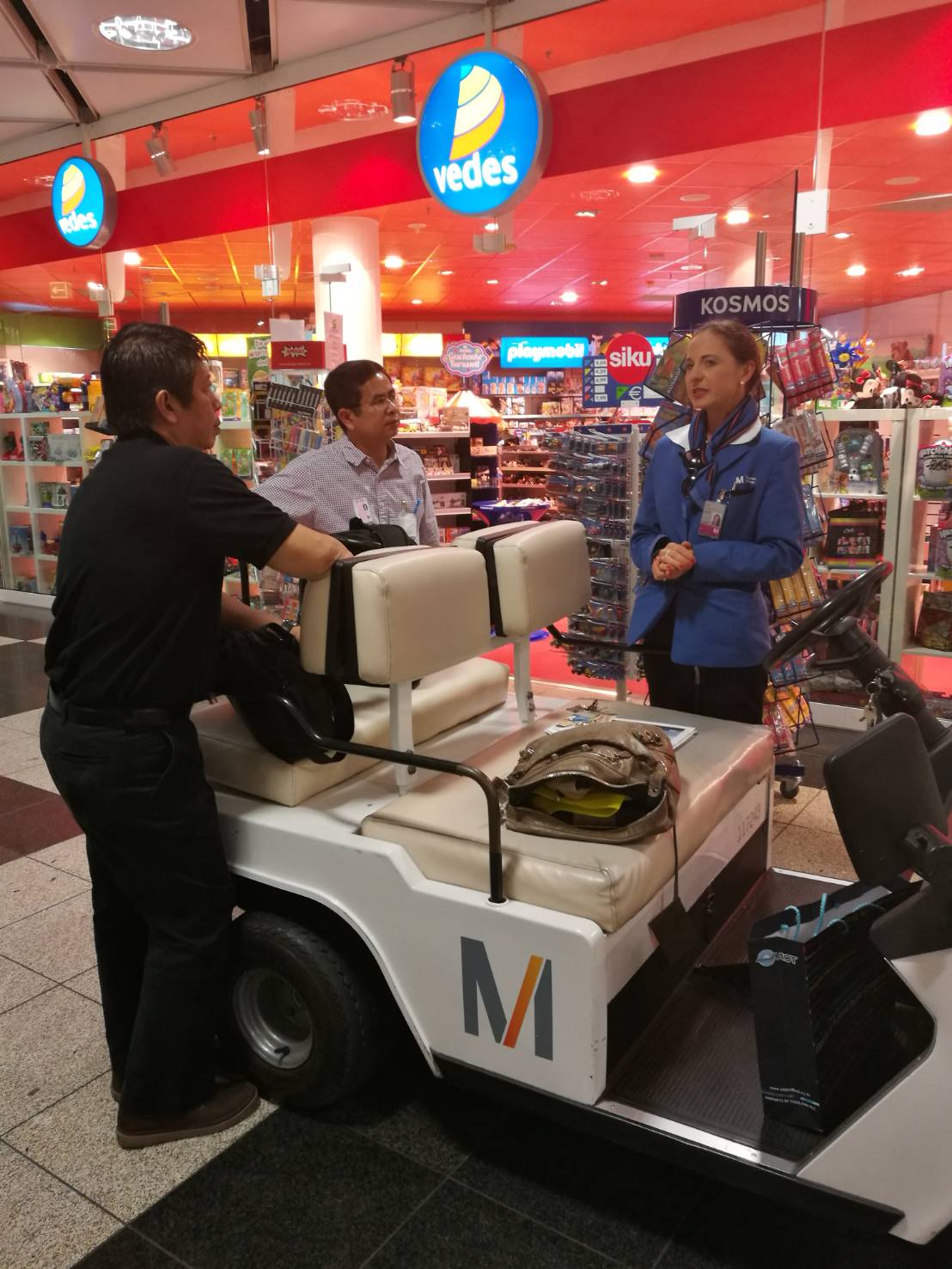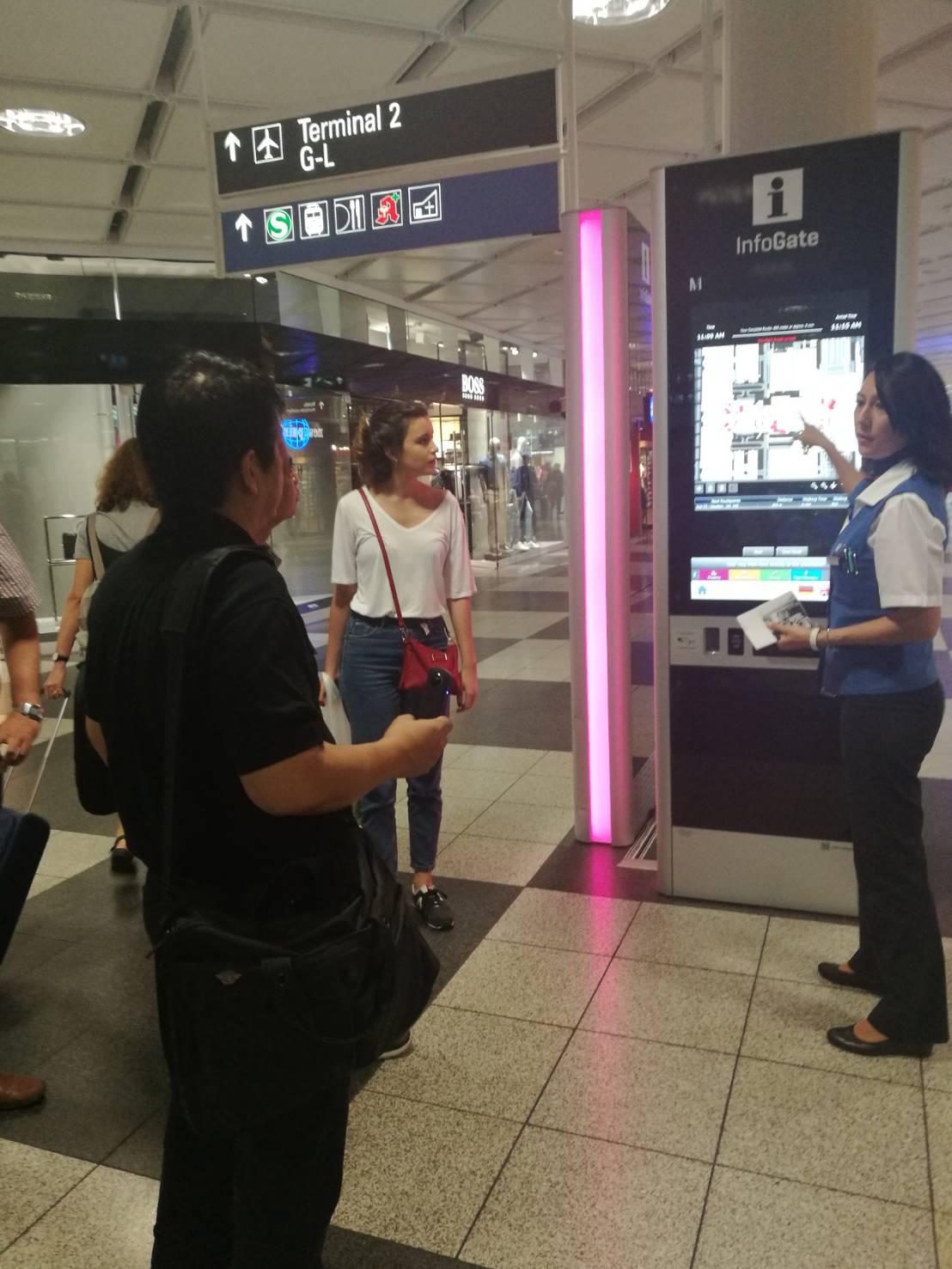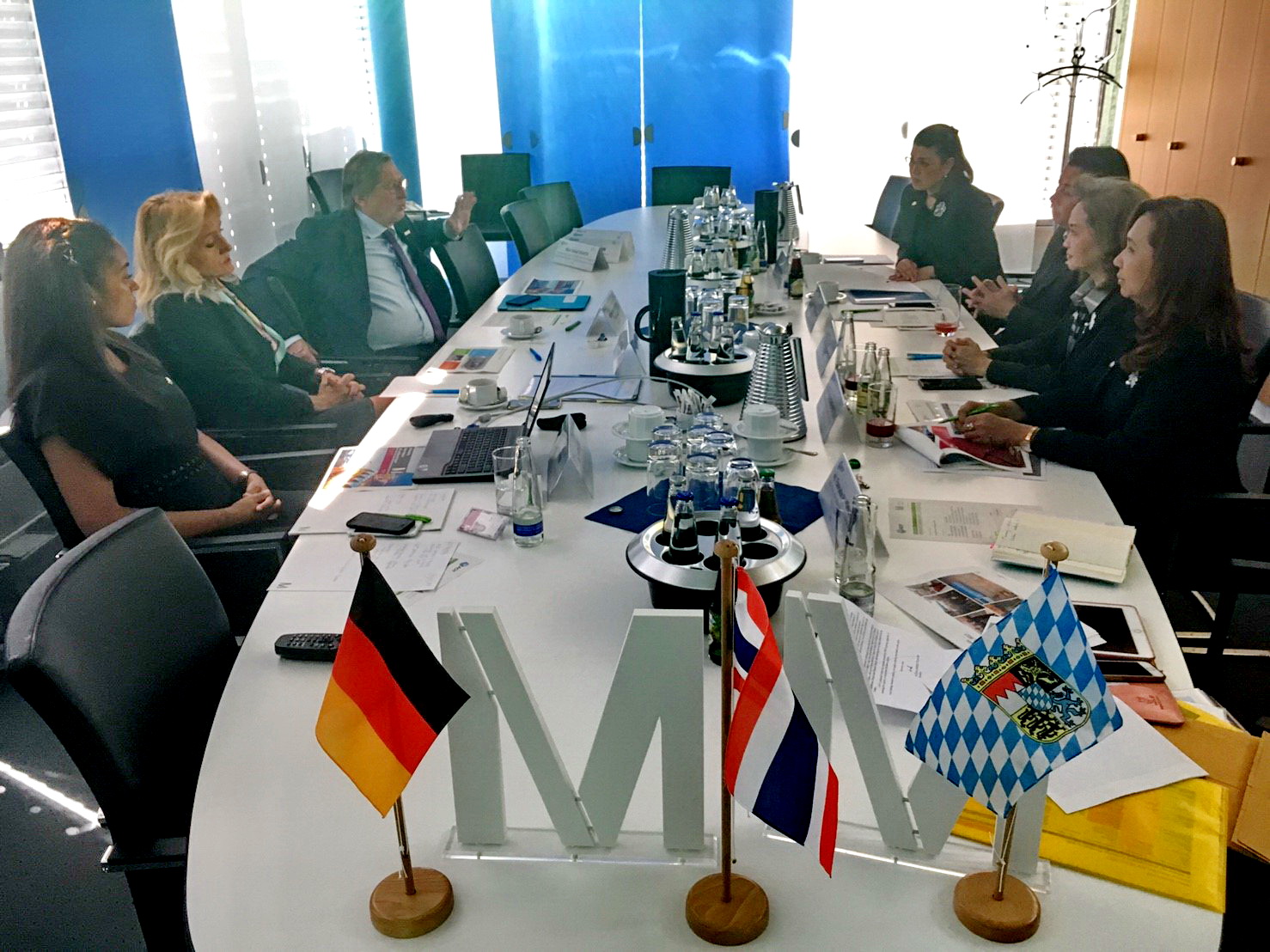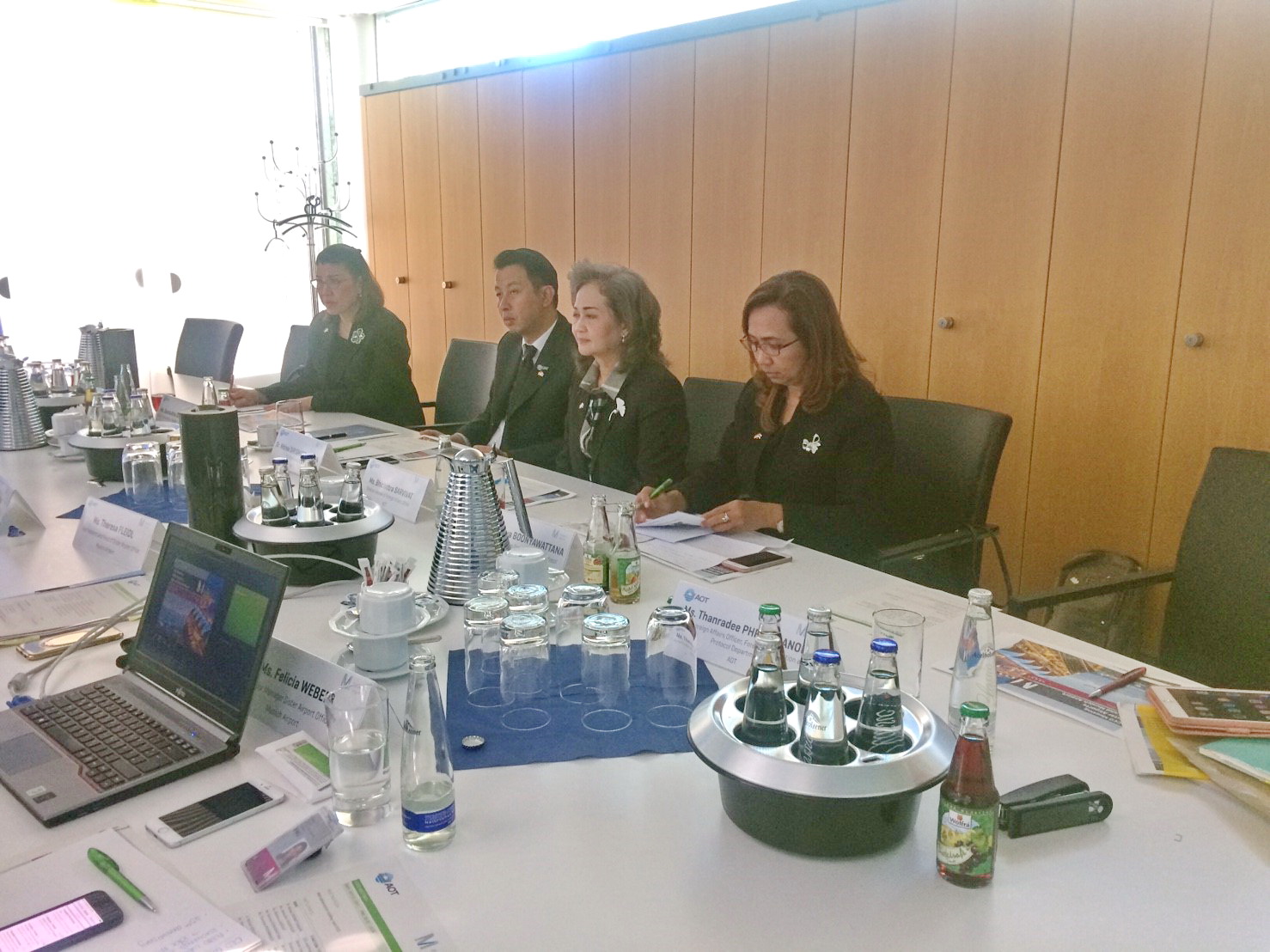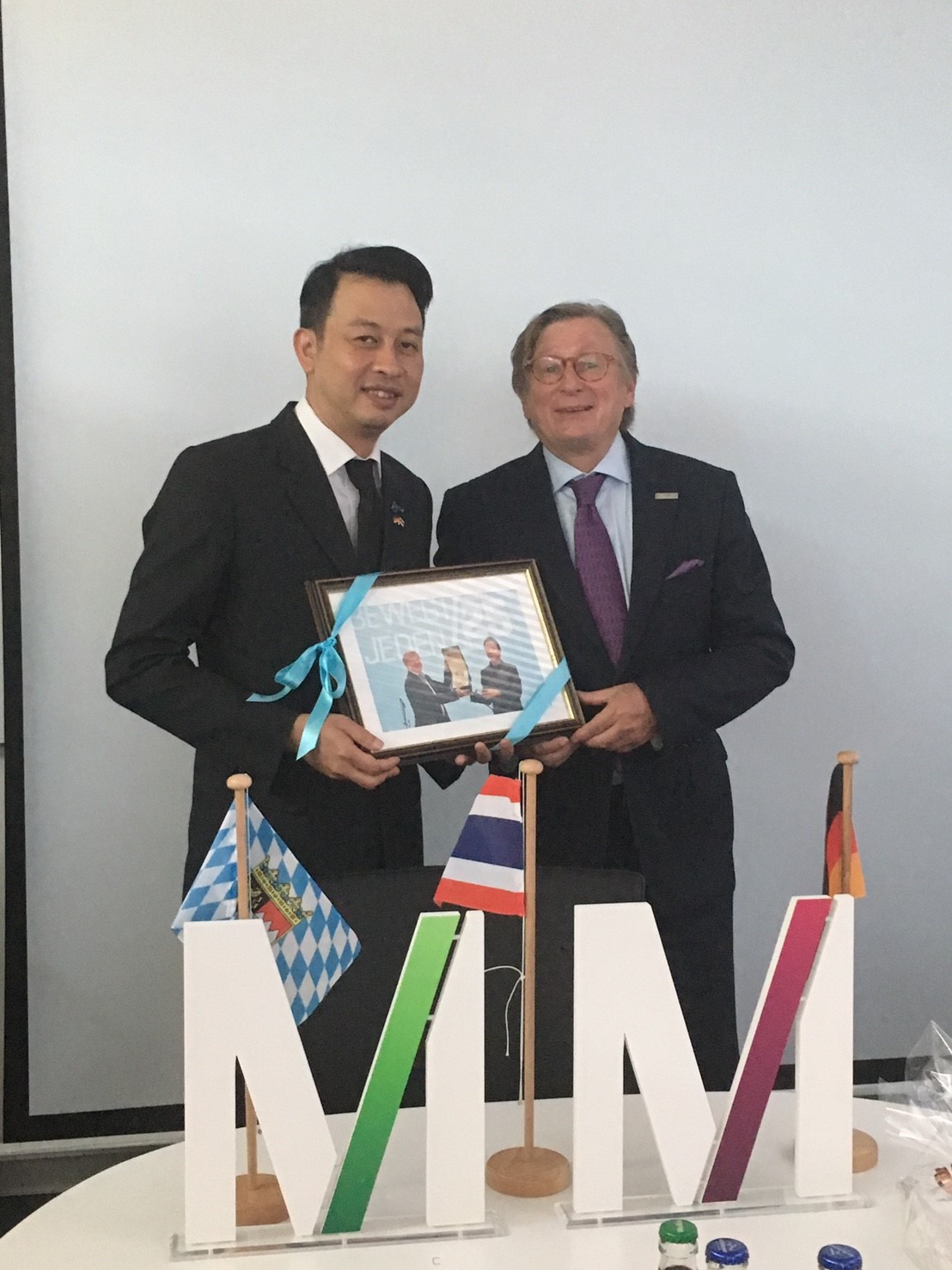 เมื่อวันที่ 21 ก.ค.60  ดร.นิตินัย ศิริสมรรถการ กอญ., น.ส.ศศิศุภา สุคนธทรัพย์ รญศ.
พร้อมผู้บริหารและพนักงาน ทอท.เข้าร่วมการประชุม CEO Meeting & Management Exchange ณ ท่าอากาศยานมิวนิก สหพันธ์สาธารณรัฐเยอรมนี โดยมี Dr. Michael Kerkloh, CEO & President of Flughafen München GmbH (FMG) ซึ่งเป็นผู้บริหารท่าอากาศยานมิวนิกให้การต้อนรับ โดยในการประชุม CEO Meeting ครั้งนี้เป็นการนำเสนอภาพรวมการดำเนินโครงการพัฒนาท่าอากาศยาน ในอนาคตของ ทอท. และ FMG รวมถึงการดำเนินกิจกรรมต่างๆ ภายใต้กรอบความร่วมมือระหว่างท่าอากาศยาน (Sister Airport Agreement) และการหารือความร่วมมือในการจัดตั้ง Certified Hub for Perishable Cargo at BKK นอกจากนี้ ระหว่างวันที่ 19-21 ก.ค.60 คณะผู้บริหารและพนักงาน ทอท.ได้เข้าร่วมแลกเปลี่ยนความรู้และประสบการณ์ในระดับบริหาร (Management Exchange)  ในหัวข้อที่เกี่ยวกับ Technology for Passenger and Ground Services, Facilities and Services for Passenger และCargo Operations และ  Certified Hub for Perishable Goods  อนึ่ง  ท่าอากาศยานมิวนิกเป็นท่าอากาศยานที่ได้จัดทำ บันทึกข้อตกลงความร่วมมือระหว่างท่าอากาศยานกับ ทอท.เมื่อวันที่ 16 ธ.ค.2552 ซึ่งเป็นท่าอากาศยานที่ได้รับรางวัล Five Stars Airport เป็นแห่งแรกในยุโรปในปี 2558 และได้รับการจัดอันดับให้เป็น ท่าอากาศยานที่ดีที่สุดของโลกอันดับที่ 4 จาก Skytrax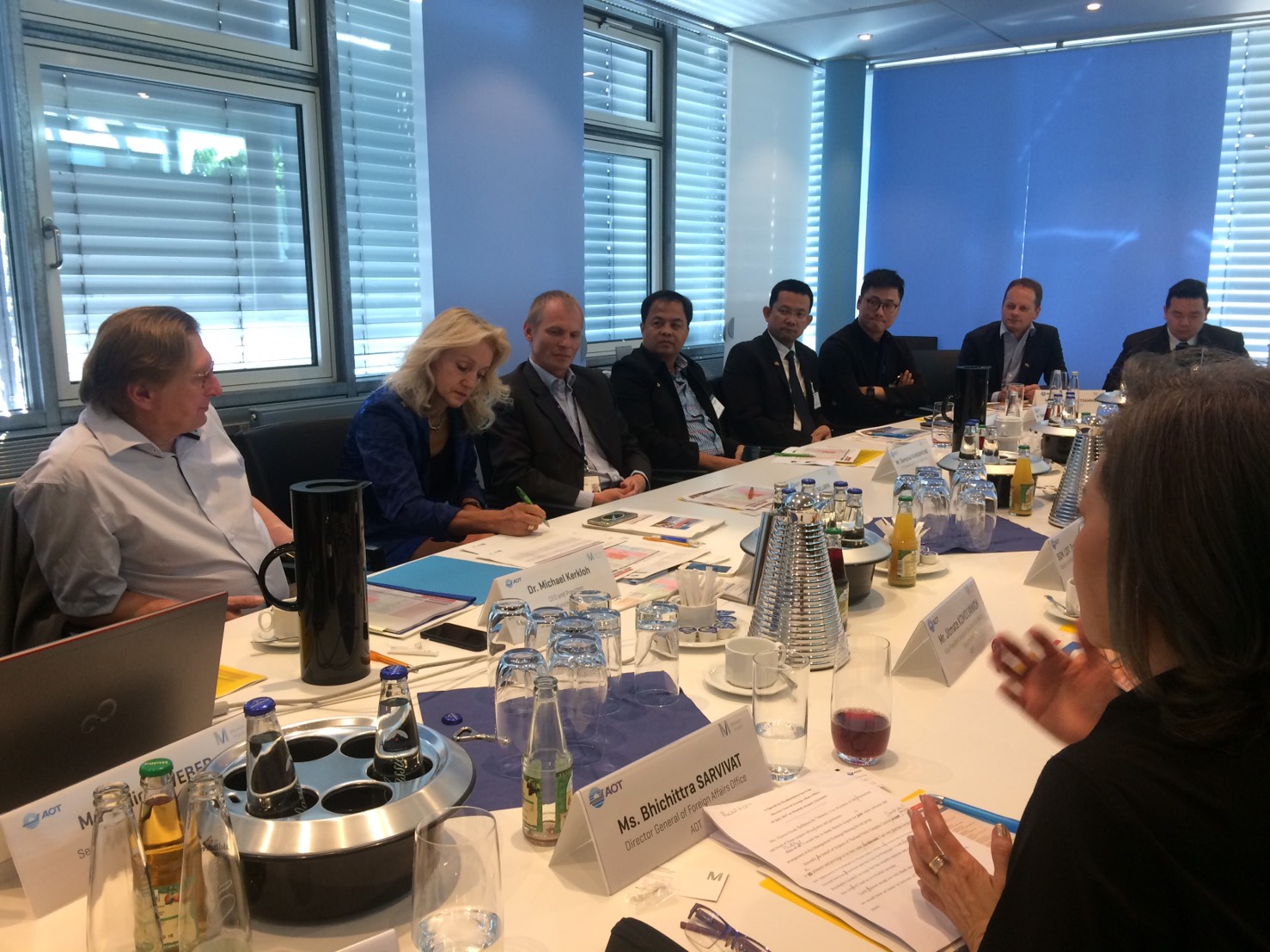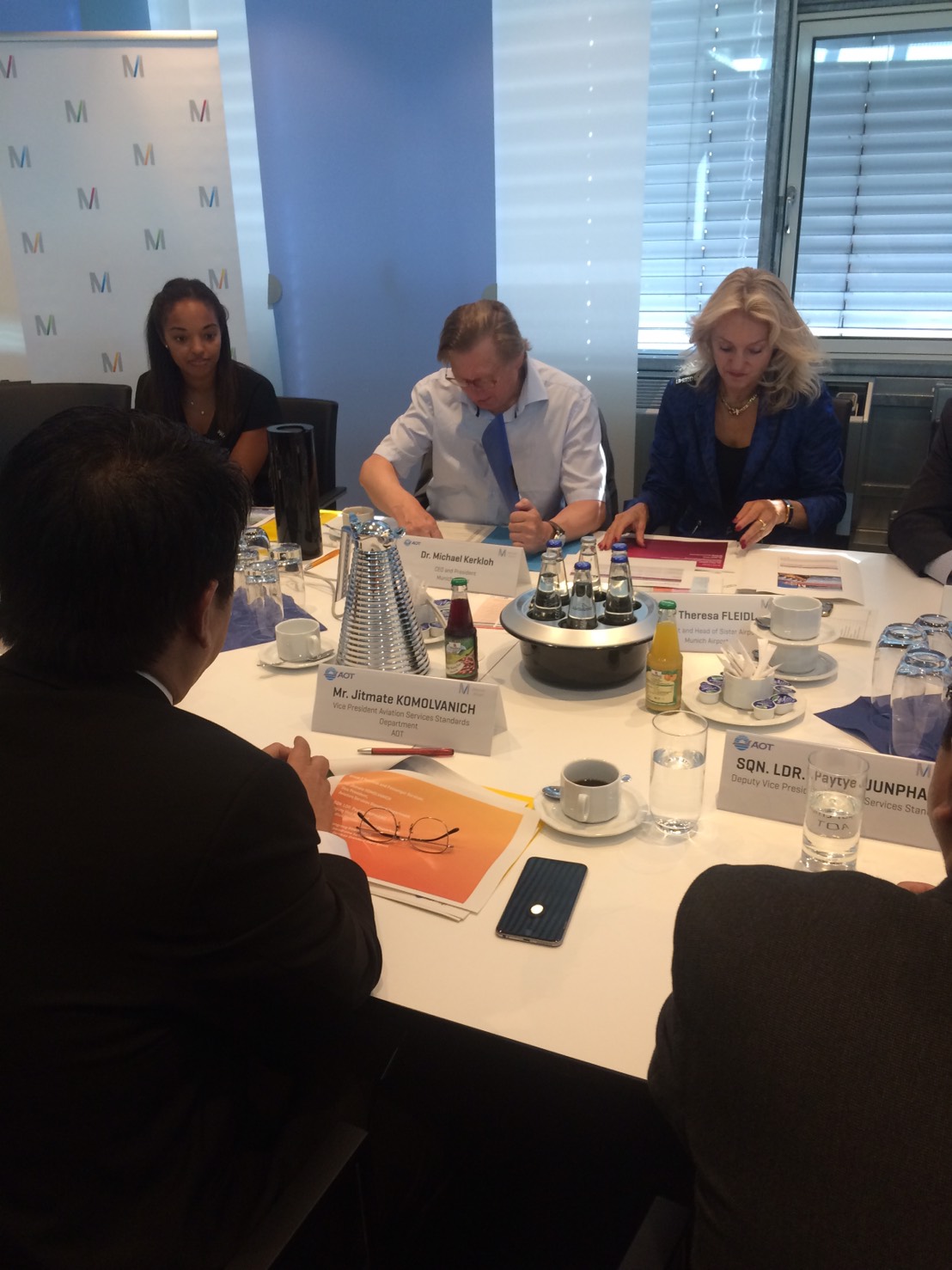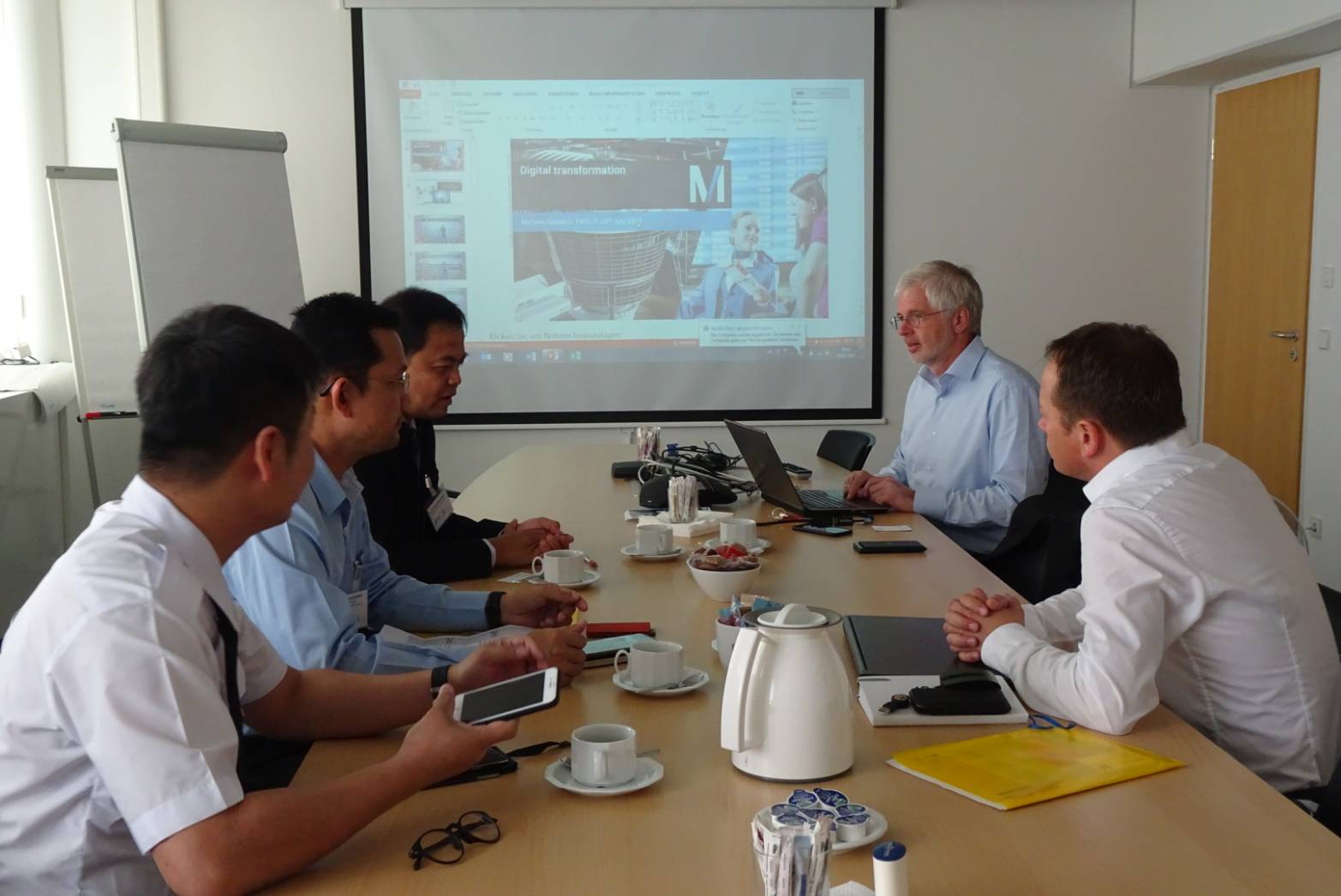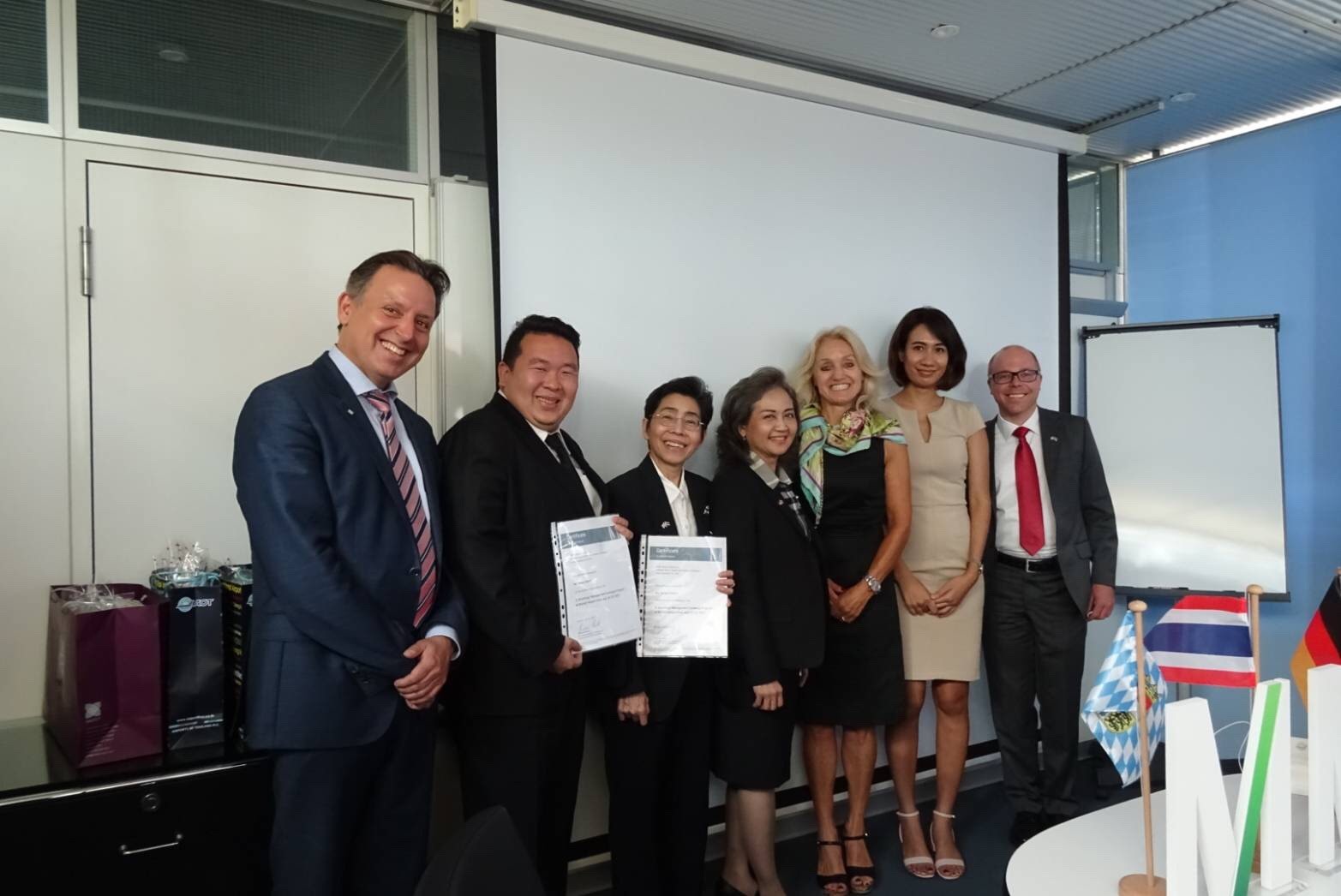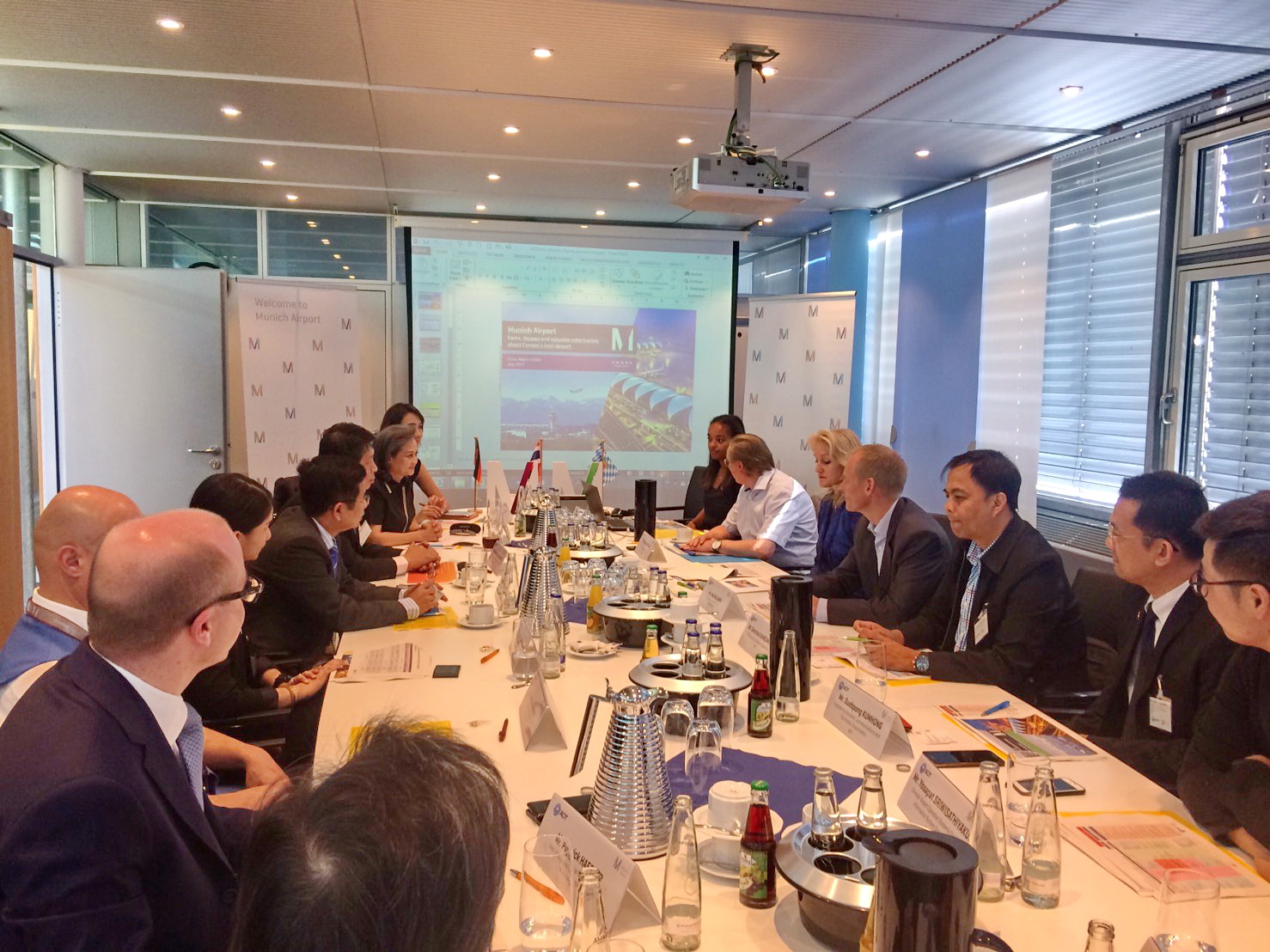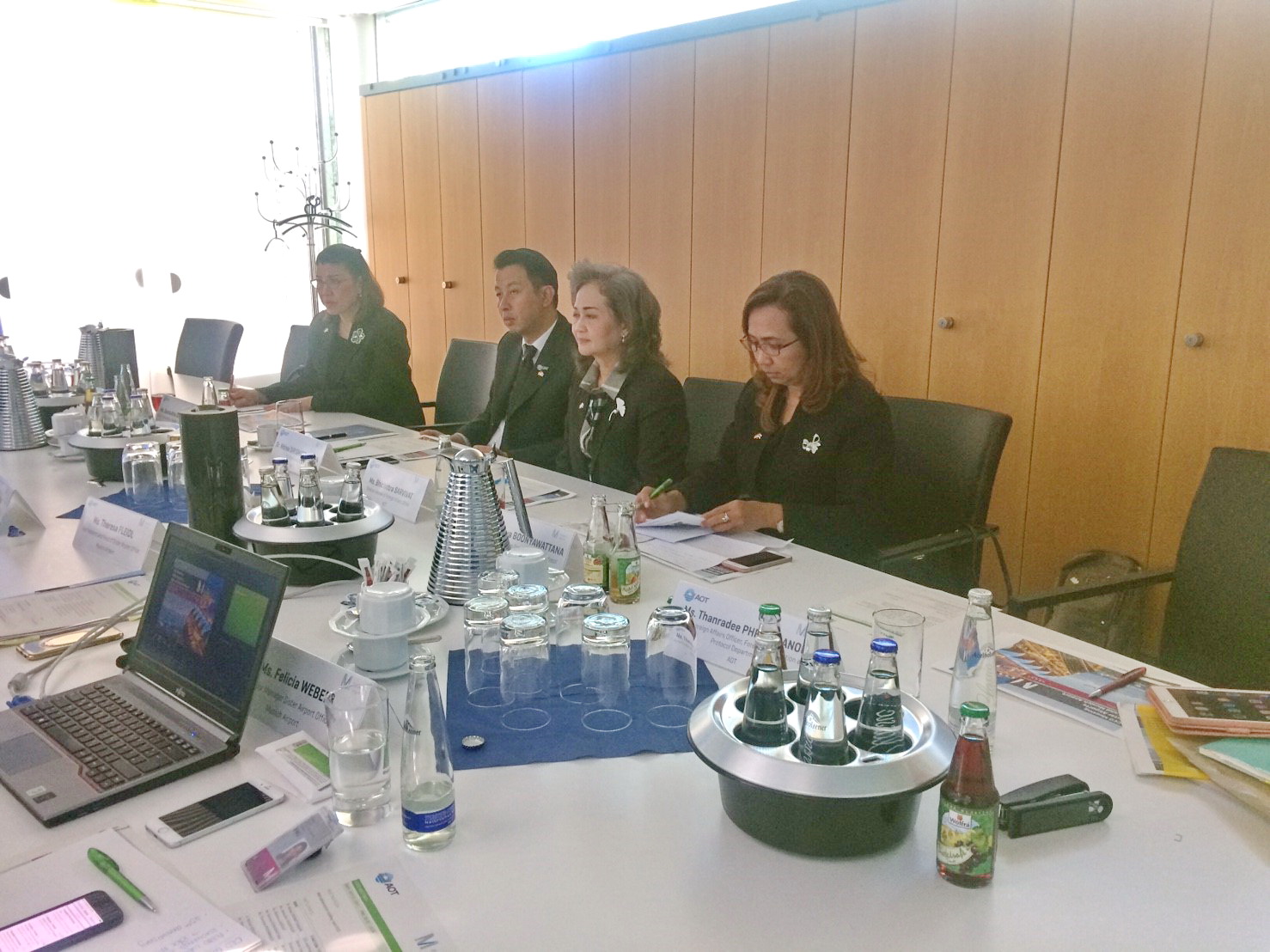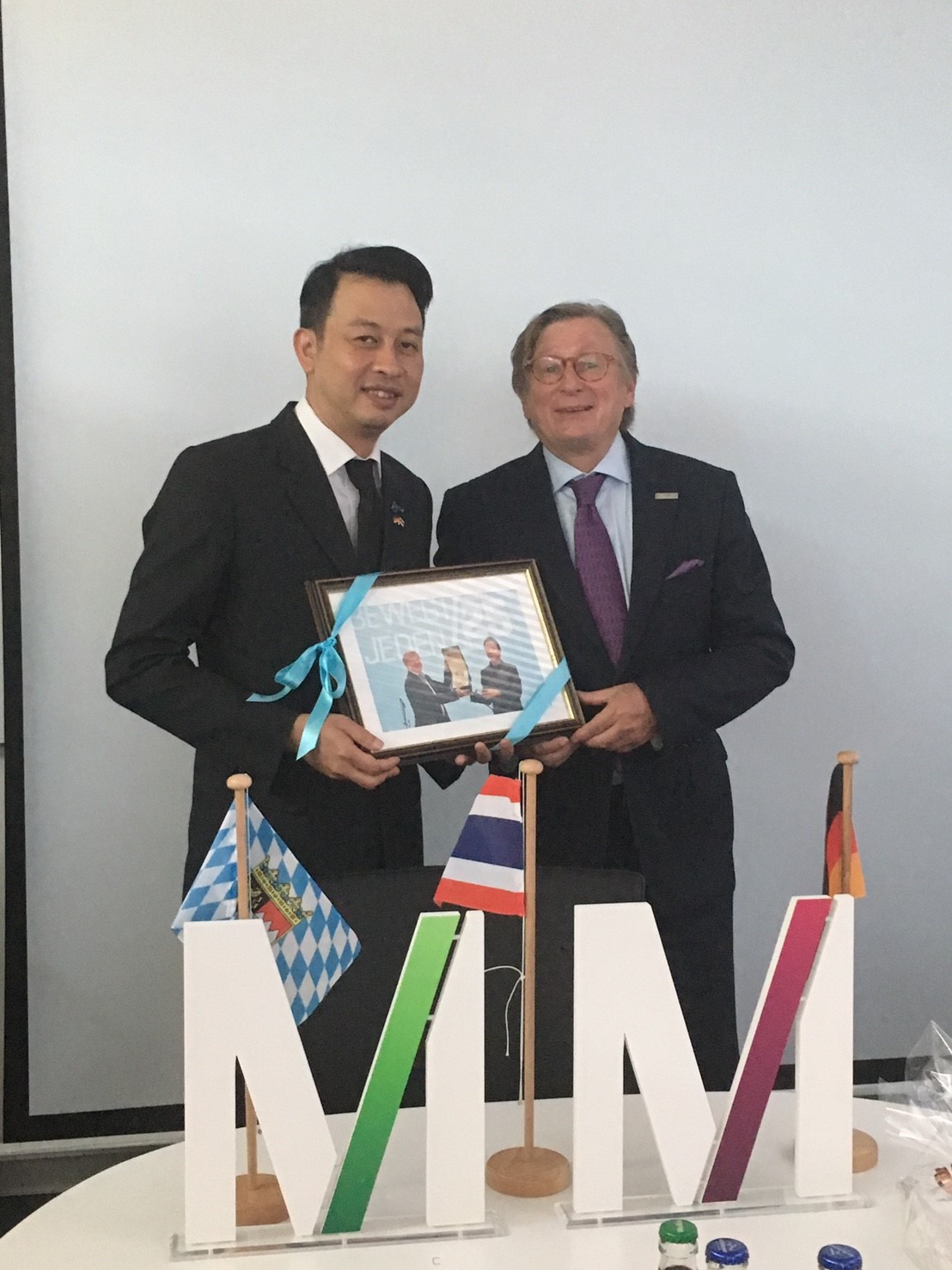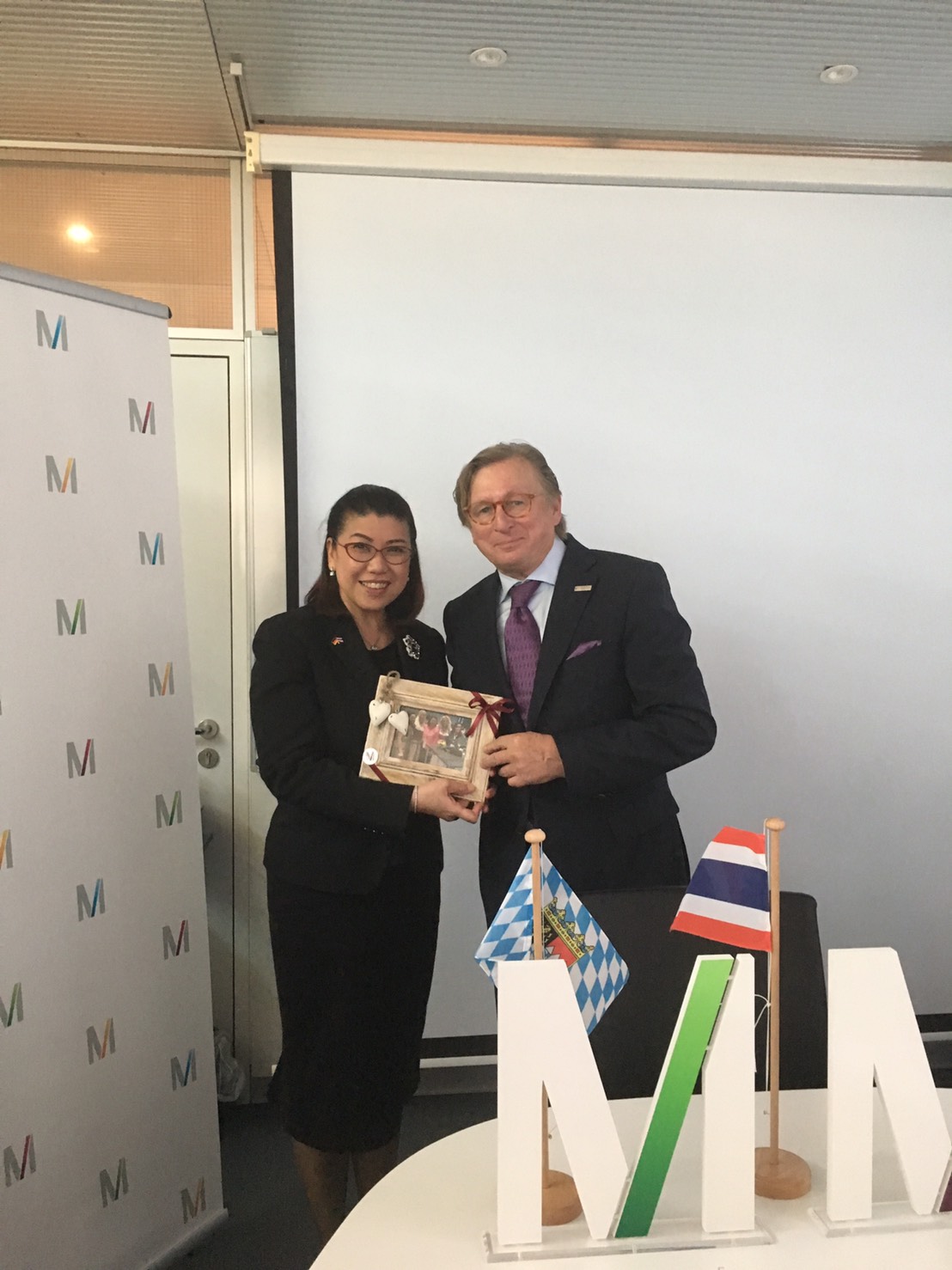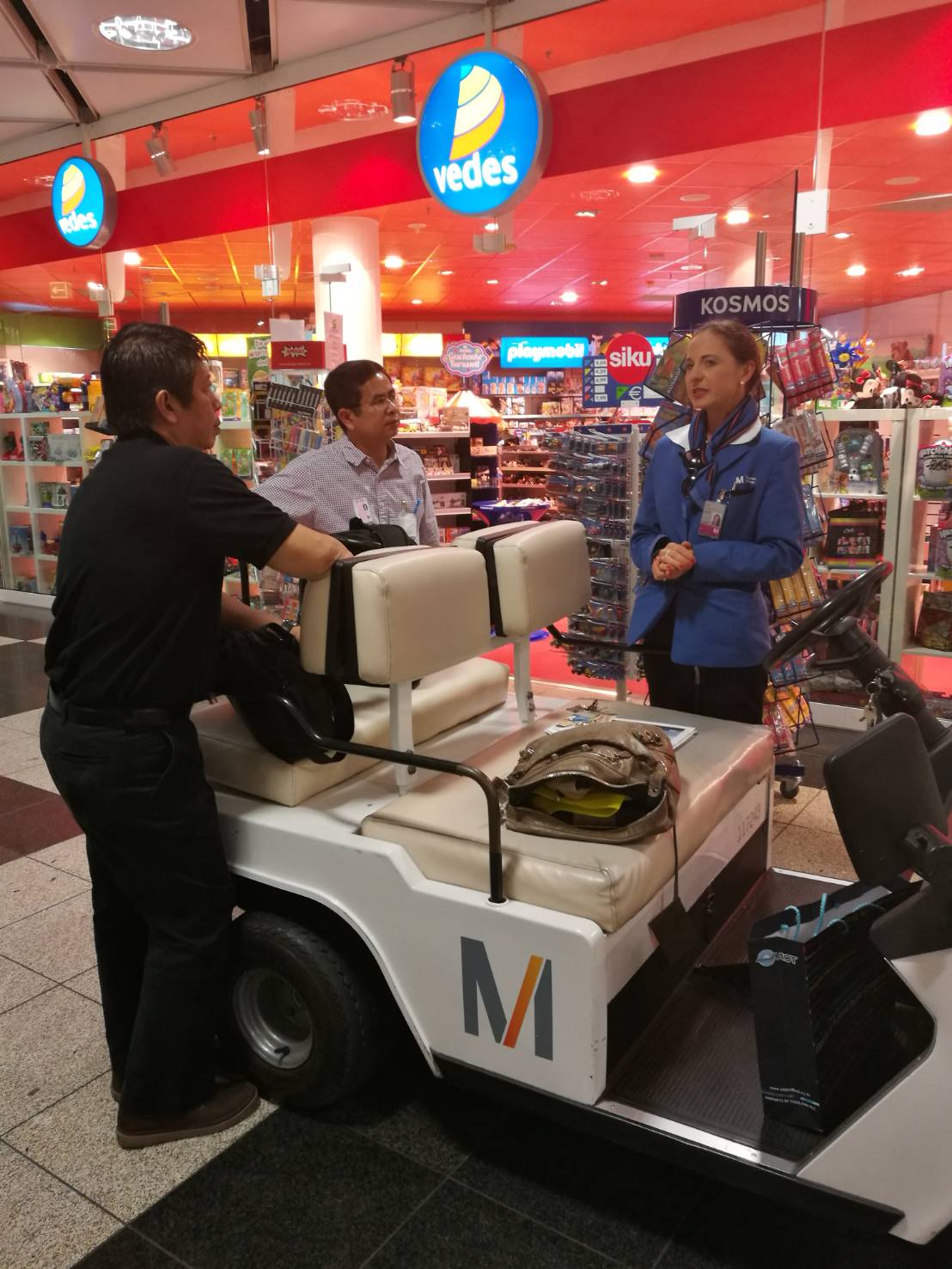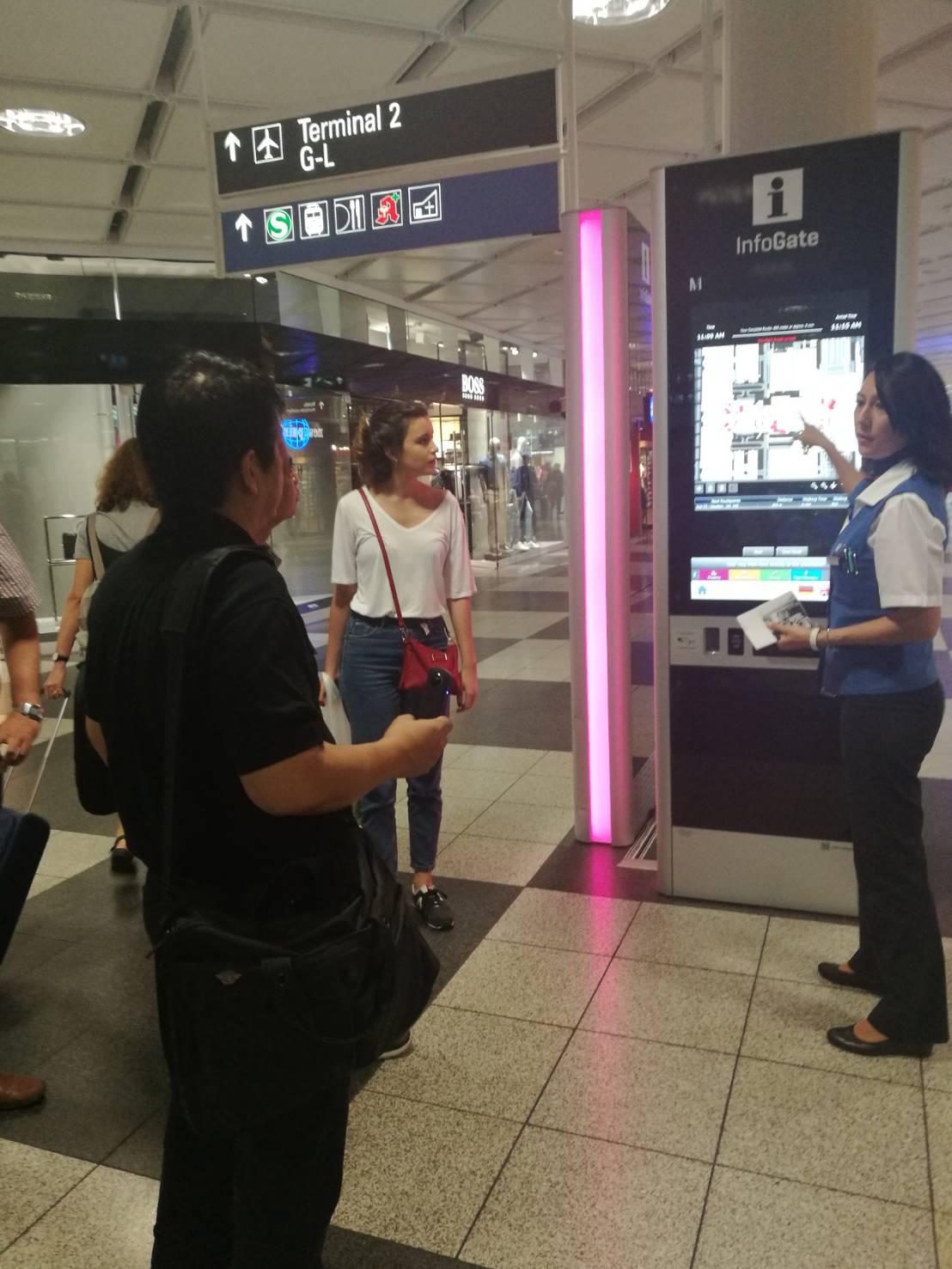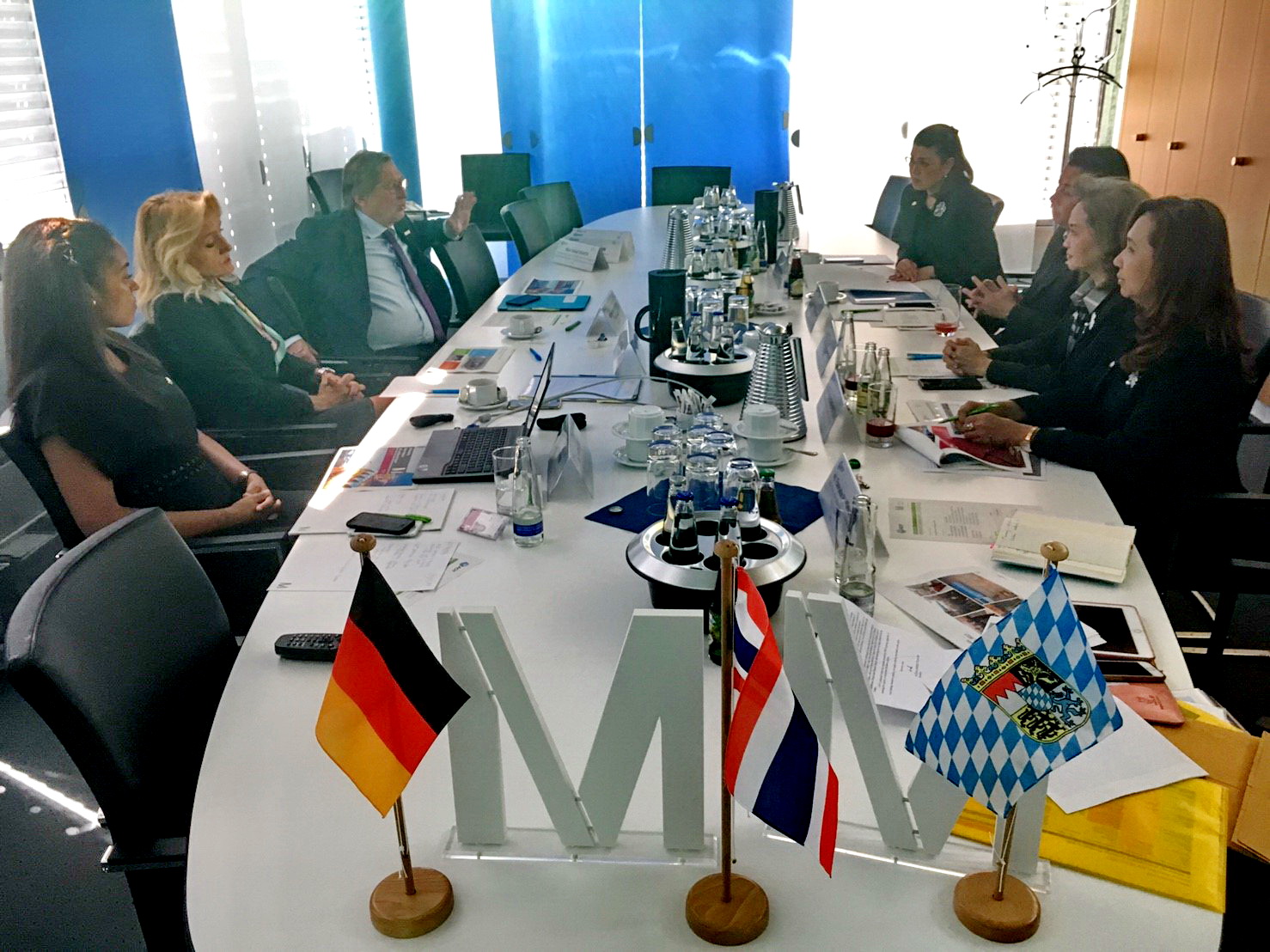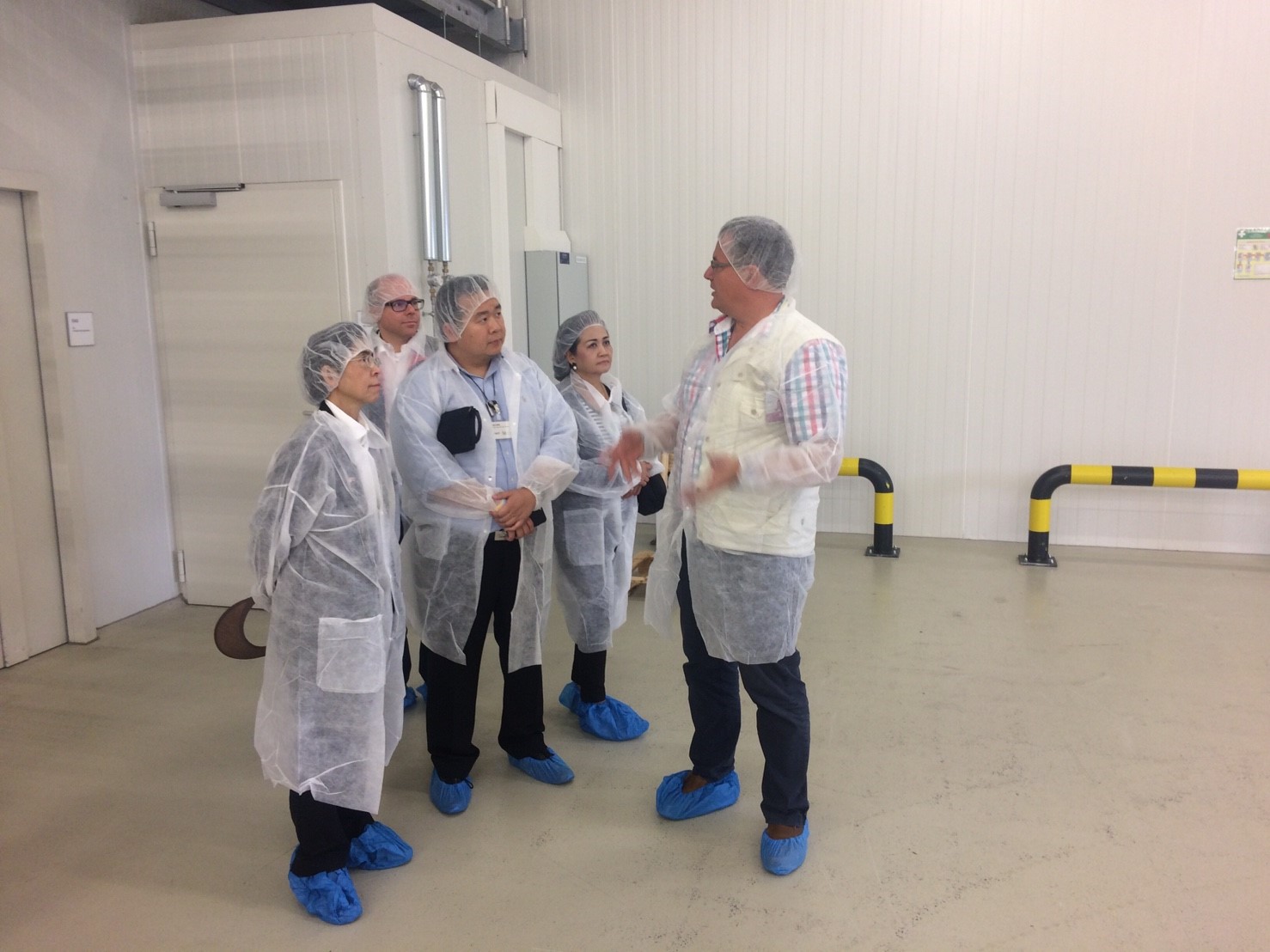 [:]