AOT visited Narita International Airport
[:en]
On 25 July 2017, Mr. Kamol Wongsomboon, Deputy General Manager of Suvarnabhumi Airport (Maintenance Group) along with AOT executives and staff visited Narita International Airport.  The visiting party was welcomed by Mr.Futoshi Osada, Senior Executive Vice President and
executives of Narita International Airport Corporation (NAA) which operates Narita International Airport.
On this occasion, AOT delegates participated in the meeting to exchange the information under the topics of "Airport Capacity Analysis, Slot Management and Electrical Engineering" including an airport tour at the operation areas. In this regard, NAA is one of the airport operators that has signed the Sister Airport Agreement (SAA) with AOT since 8 July 2010.
In addition,NAA has a project to construct the third runway of Narita International Airport in order to increase its handling capacity of the air traffic movement from 228,000 flights per year to 300,000 flights per year.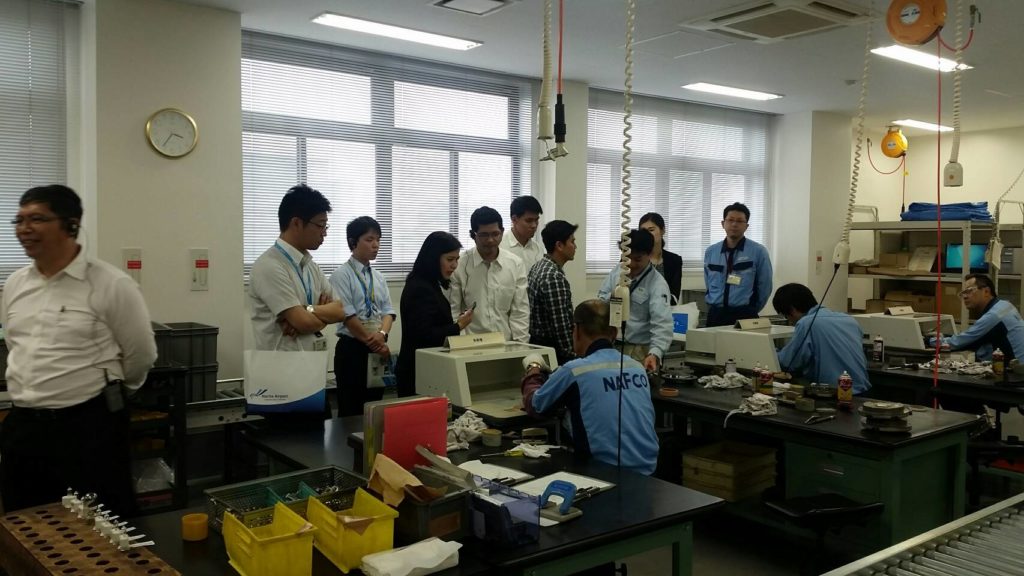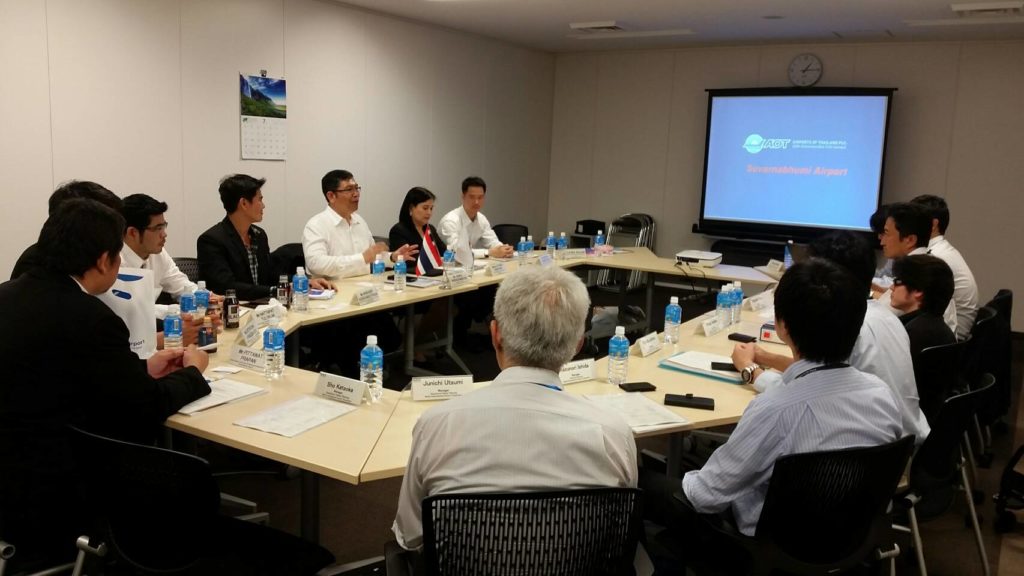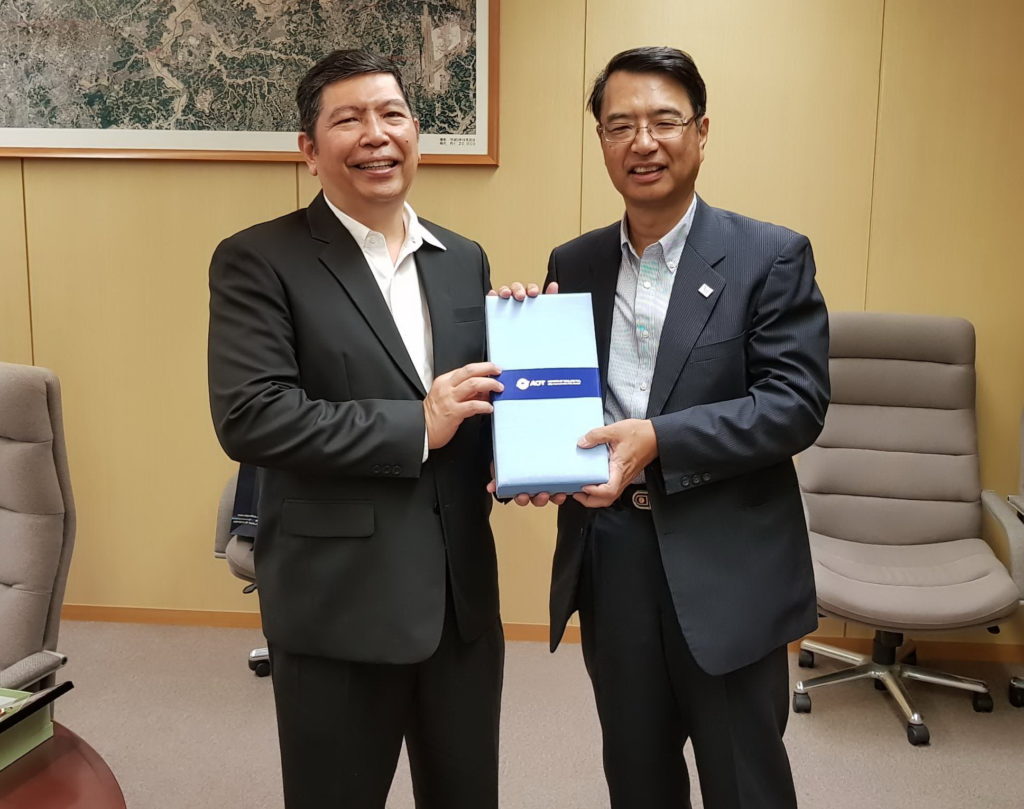 [:th]เมื่อวันที่ 25 ก.ค.60 พ.ต.กมล วงศ์สมบุญ รสภ.(บษ.) พร้อมด้วยผู้บริหารและพนักงาน ทอท.
ได้เดินทางไปศึกษาดูงาน ณ ท่าอากาศยานนานาชาตินาริตะ โดยมี Mr. Futoshi Osada,
Senior Executive Vice President และคณะผู้แทนของ Narita International Airport
Corporation (NAA) ซึ่งเป็นผู้บริหารงานท่าอากาศยานนานาชาตินาริตะให้การต้อนรับ
ในการนี้ ผู้บริหารและพนักงาน ทอท.ได้เข้าร่วมการประชุมเพื่อแลกเปลี่ยนข้อมูลในหัวข้อ
Airport Capacity Analysis and Slot Management และ Electrical Engineering
รวมทั้งได้มีโอกาสเยี่ยมชมการปฏิบัติงานในพื้นที่จริง
อนึ่ง NAA เป็นองค์กรที่บริหารงานท่าอากาศยานนานาชาตินาริตะซึ่งได้จัดทำบันทึกข้อตกลง
ความร่วมมือระหว่างท่าอากาศยาน (Sister Airport Agreement : SAA) กับ ทอท.
เมื่อวันที่ 8 ก.ค.2553 ทั้งนี้ NAA มีโครงการที่จะก่อสร้างทางวิ่งเส้นที่ 3 เพื่อเพิ่มขีดความสามารถ
ในการรองรับปริมาณการจราจรทางอากาศจาก 228,200 เที่ยวบินต่อปี เป็น 300,000 เที่ยวบินต่อปี