AOT exchanged knowledge & experience at Kansai International Airport and Osaka International Airport
[:en]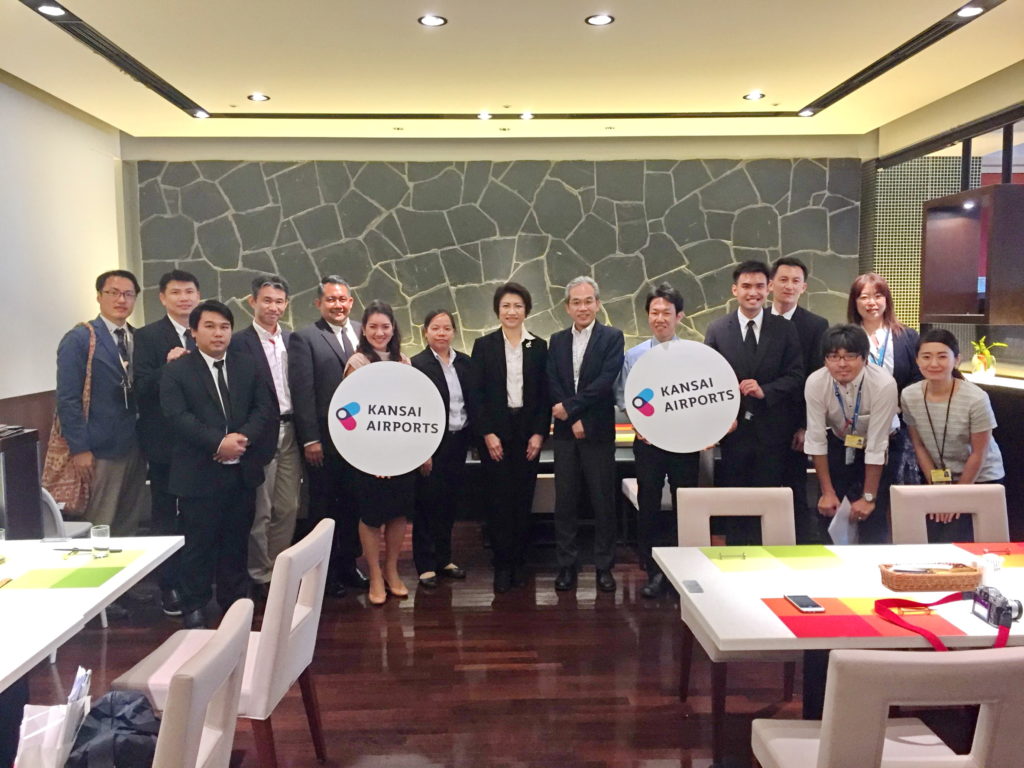 On 25 July 2017, Mrs.Paranee Vatanotai, Executive Vice President (Airport and Aviation Standard)
together with AOT executives and staff paid a visit at Kansai international Airport (KIX).
The visiting team was welcomed by Mr.Koji ISHIKAWA, Executive Officer, Kansai Airport Operation Unit
and KIX representatives.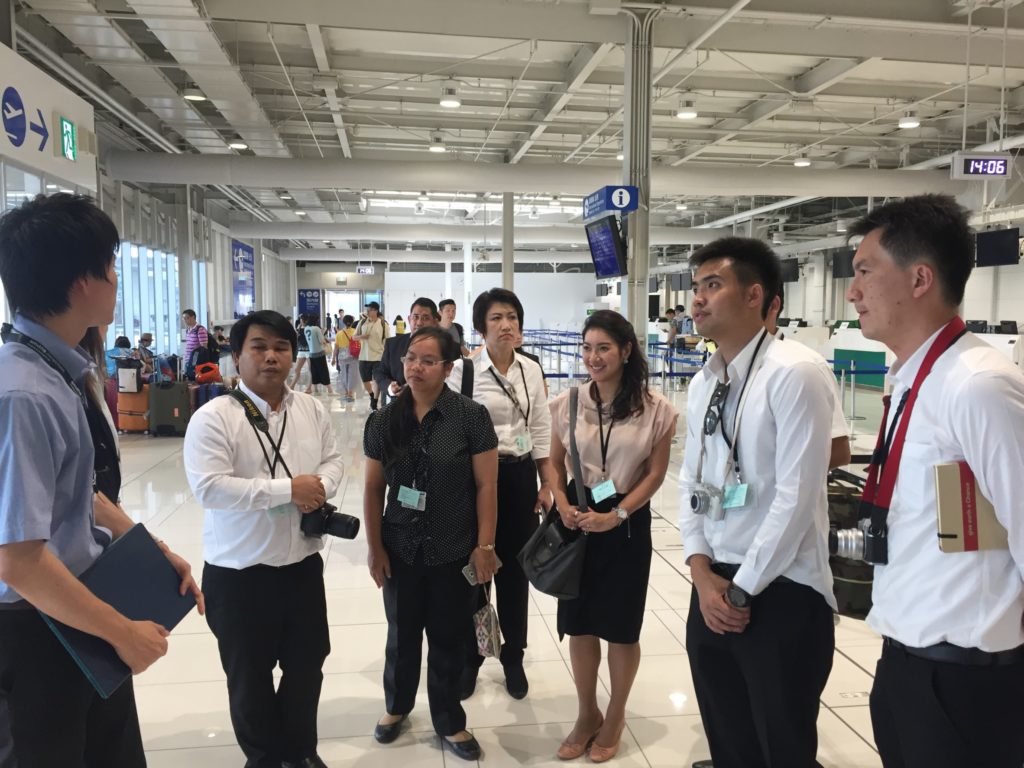 Then, on 26 July 2017, AOT delegation visited Osaka International Airport (ITM) and was welcomed
by Mr.Hitoshi OKAMOTO, Deputy Head of ITM Head Quarters and ITM representatives. For the visits
at both airports, AOT delegates had a chance to participate in the meeting to exchange the knowledge
& experience under the topics of "Facilities and Services for Passenger's Traffic, and Electrical Engineering"
as well as to visiting at operational areas of both airports. Moreover, Kansai Airports, which operates
KIX and ITM, is one of the airport operators that has signed the SAA with AOT since 29 August 2014
and this year, KIX was ranked as "The World's 12th Best Airport" by Skytrax.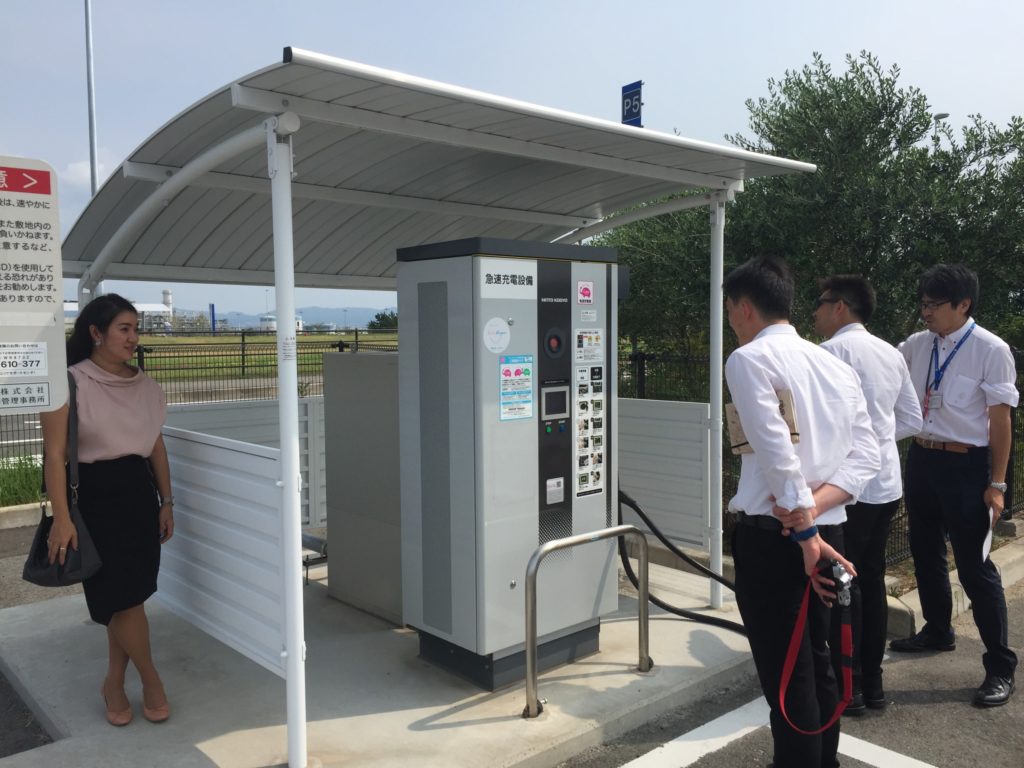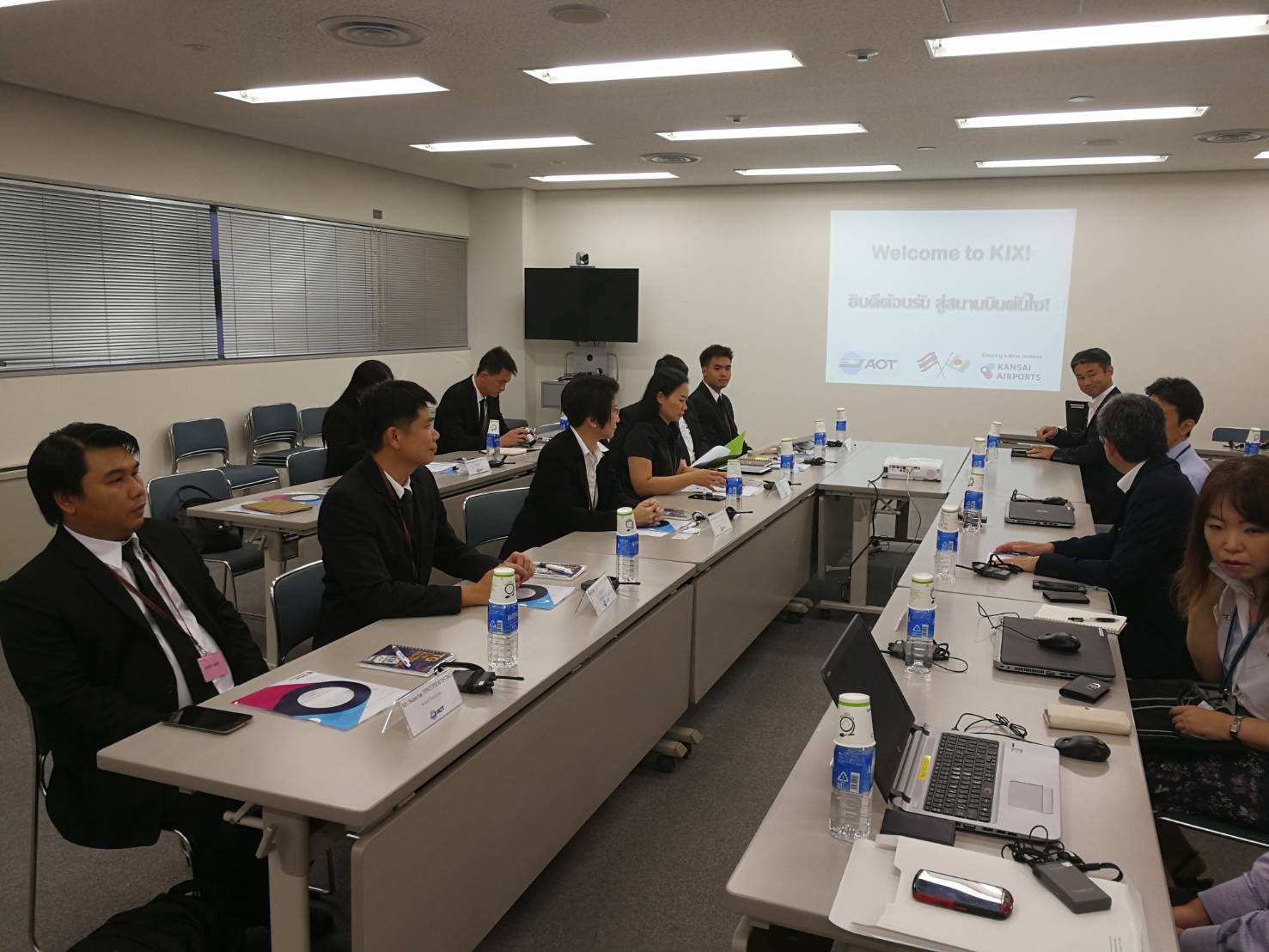 [:th]เมื่อวันที่ 25 ก.ค.60 นางภาระณี วรรธโนทัย ชญม.พร้อมด้วยผู้บริหารและพนักงาน ทอท.
ได้เดินทางไปแลกเปลี่ยนความรู้และประสบการณ์และเยี่ยมชมท่าอากาศยานนานาชาติคันไซ (KIX)
โดยมี Mr. Koji  ISHIKAWA, Executive Officer, Kansai Airport Operation Unit และ
คณะผู้แทนของ KIX ให้การต้อนรับ และในวันที่ 26 ก.ค.60 ได้เดินทางไปแลกเปลี่ยนความรู้
และประสบการณ์และเยี่ยมชมท่าอากาศยานนานาชาติโอซาก้า (ITM) โดยมี Mr.Hitoshi OKAMOTO,
Deputy Head of ITM Headquarters และคณะผู้แทนของ ITM ให้การต้อนรับ ในการนี้ผู้บริหารและ
พนักงาน ทอท.ได้เข้าร่วมการประชุมเพื่อแลกเปลี่ยนข้อมูลในหัวข้อ Facilities and Services for
Passenger's Traffic และ Electrical Engineering กับท่าอากาศยานทั้งสองแห่ง รวมทั้งได้มีโอกาส
เยี่ยมชมการปฏิบัติงานในพื้นที่จริง  อนึ่ง Kansai Airport ซึ่งเป็นองค์กรที่บริหารท่าอากาศยานนานาชาติ
คันไซและโอซาก้าได้จัดทำบันทึกข้อตกลงความร่วมมือระหว่างท่าอากาศยาน
(Sister Airport Agreement : SAA) กับ ทอท.เมื่อวันที่ 29 ส.ค.2557 และในปี 2560  ท่าอากาศยาน
นานาชาติคันไซได้รับการจัดอันดับโดย Skytrax ให้เป็นท่าอากาศยานที่ดีทีสุดในโลกอันดับที่ 12