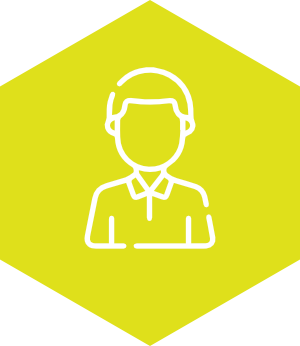 Providing excellent service according to international standards is one of the main goals of AOT's operation to impress airport users as the gateway to Thailand. AOT aims to establish consistent customer relationship management standard under the same standard throughout the organization. This would lead to service enhancement and customers satisfaction, including passengers, entrepreneurs, and airlines, along with creating a good image for the country.
AOT has attached importance to the satisfaction of airport users under AOT's responsibility, thereby, defining the enhancement of service quality as one of the strategic objectives of the AOT's Corporate Plan (Fiscal Years 2017 – 2022), revised edition. It focuses on the development of infrastructure and facilities to maintain service quality in accordance with international standards.
AOT creates customer satisfaction through the analysis of airport service touchpoints by dividing the airport service assessment into 3 parts: Level of Service (LoS), Airport Service Quality (ASQ), and Customer Feedback.
Airport Service Touch Point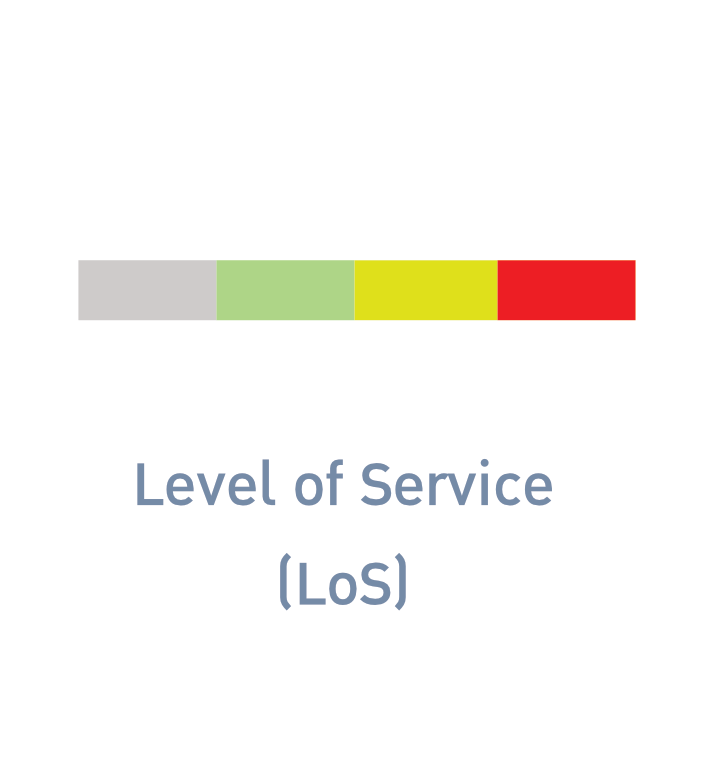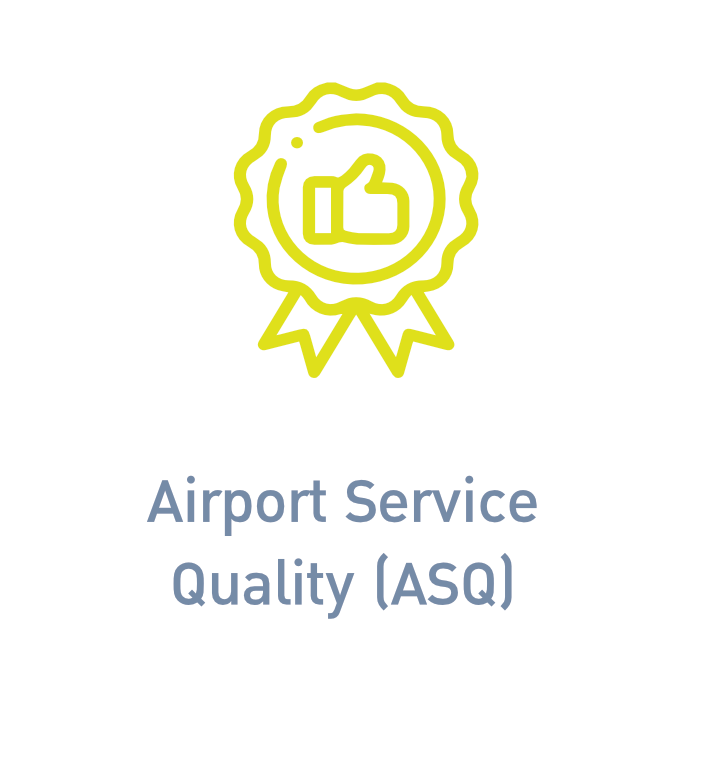 It is a tool to assess the level of service for both inbound and outbound passengers with regard to waiting times and passenger density per area at various points of the airport, such as passenger service halls, check-in counters, security body checkpoints, departure baggage checkpoints, and passenger waiting areas. There are 4 levels of service criteria for consideration as follows:
Airport Service Quality: ASQ
AOT has participated in the Airport Service Quality (ASQ) Evaluation Project implemented by Airports Council International (ACI), which is internationally recognized as the only global trade representative of the world's airports. The evaluation focused on passenger satisfaction by using the same global questionnaire for airport services reviews, including ground transportation, check-in, facilities, restaurants, restrooms, hygiene, and the atmosphere inside passenger terminals.

AOT did not take part in the assessment during 2021 due to the Covid-19 pandemic where the number of flights and passengers was dramatically declined, leading to the unreflected results of actual quality. Therefore, AOT has enhanced the overall level of airport services for all 6 airports in 2021 via the Airport Service TouchPoint Report (ASTP Report). This is an integration of Level of Service (LoS) information, Airport Service Quality (ASQ) information in 2020, as well as complaints, suggestions, and complimentary feedbacks from customers as a preliminary indicator to analyze the improvement of AOT services. In 2022 AOT plans to launchthe AOT Passenger Satisfaction Survey to help shape the new travelling experiences that accommodates the new normal of travel behaviors and to set a strategy before joining to the ASQ survey in 2023.
AOT collects statistics of complaints, suggestions, and compliments towards AOT for service analysis and development, based on theories, research, best practice guidelines, and the operations of the world's leading airports. At present, AOT monitors the customer feedback at 17 service touchpoints for evaluating and upgrading services on a monthly basis.
Customer Satisfaction Survey
AOT pays attention to the needs of customers by conducting a Customer Satisfaction Survey on passengers, airport entrepreneurs, and airlines by random sampling of customer groups and using Face- to-Face In-depth Interview techniques with a questionnaire as a tool to assess customer loyalty (Net Promotor Score: NPS). But due to the situation of COVID-19 pandemic, the customer satisfaction survey by face-to-face interview then was adjusted to an online survey through appropriate channels. The results of which will be applied as the supporting data for strategic planning and service quality improvement projects as well as improving the efficiency of work processes for continual development and response to the customer's satisfaction.
Channels for Complaints and Suggestions
AOT has set various and appropriate channels for each group of customers to receive complaints and suggestions. The screened complaints will be forwarded to the related units for improvements according to the complaint handling processes and for statistical report arrangement. The complaints resolution will be reported to the top management of each airport on a monthly and quarterly basis and forwarded to relevant departments in order to improve the quality of service, build competitiveness, and review the complaints management guidelines for maximum efficiency.
Complaint form at airport information counters
AOT Contact Center 1722
Facebook AOT Official
E-mail: aotpr@airportthai.co.th
Online Chat on the website: www.airportthai.co.th
AOT Contract Center 1722
Internal Contact Number
Line
Suggestion Box
Send the complaint letters directly to AOT
AOT Contact Center 1722
Facebook AOT Official
Complaint form at Airport Information Counters
Email: aotpr@airportthai.co.th
Monthly meeting of the Facilitation Committee (FAL)
Monthly meeting of the Airline Operators Committee (AOC)
Quarterly meeting of the Security Subcommittee (SMS)
Monthly meeting of the Baggage Committee
Monthly meeting of Working Group Appointments / Visits / Seminars
Last updated on May 17th, 2022