Processes for Defining Report Content
AOT's sustainability reporting processes are consistent with the four basic principles of GRI Standards, which include Stakeholder Inclusiveness, Sustainability Context, Materiality, and Completeness. The processes are divided into four main steps as follows:
The following are 19 material topics which have been identified and assessed by internal and external stakeholders in economic, social and environmental dimensions.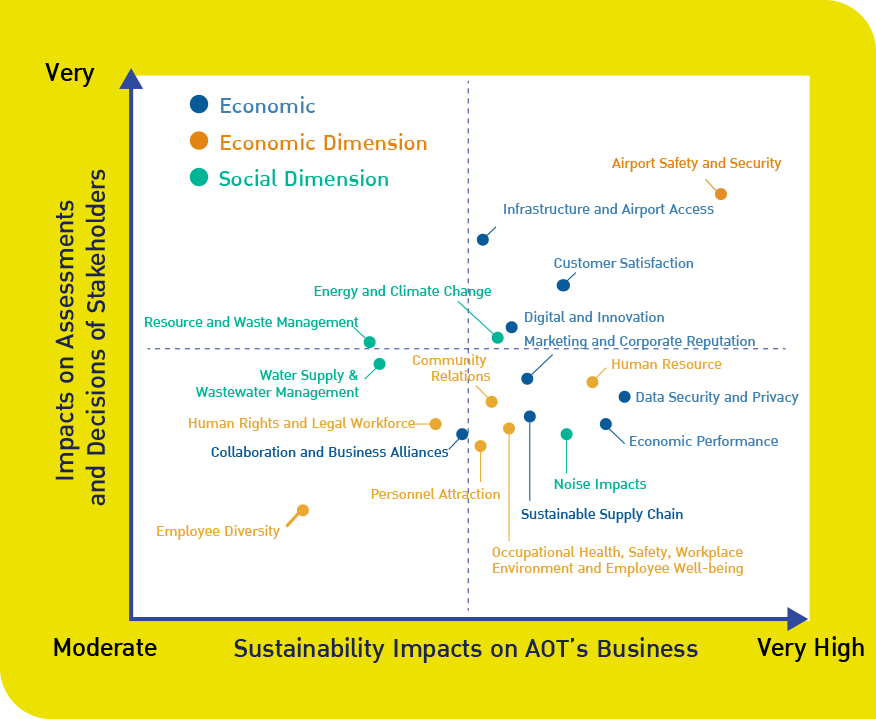 Scope of Impacts on Stakeholders
To improve business efficiency and to fulfill stakeholder expectations, AOT has identified the impacts of each material topic on different types of stakeholders as follows: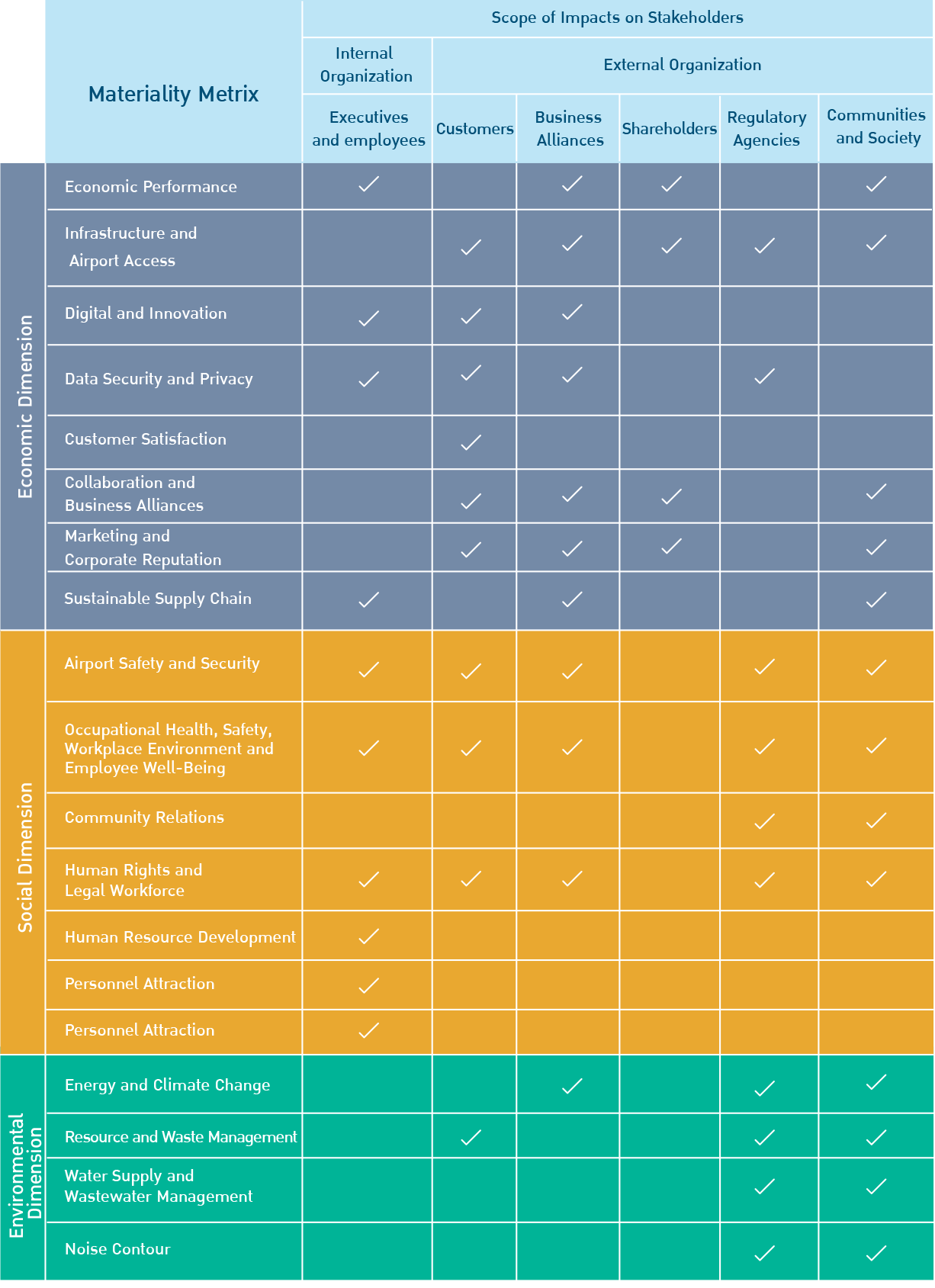 AOT identifies and selects key stakeholders from those who are involved whose interests may be affected by or have high influence on AOT's business throughout its value chain. AOT also takes significant measures to control impacts on communities surrounding the airports in compliance with the Environmental Impact Assessment (EIA), the Airport Emergency Plan, and the Noise Contour Assessment.
AOT reaches out to stakeholder groups using 4 tools: Access and Relationships, Learning and Case Studies, Setting Operational Rules and Reviewing Business Impacts, and Application and Continual Process Improvement.